SAN JOSE, Calif. (KGO) -- San Jose State University students say enough is enough. They are calling for an end to racism on campus starting with protesting the sentence that came down on Monday for the three former white students who put a bike lock around their black roommate D.J. Williams' neck.
Students at the rally say the verdict in William's case sends the wrong message and is a big step back for civil rights.
RELATED: 3 former SJSU students found guilty of battery against African American student
"Why we here if this was just a prank? Obviously it was not a prank. It was disrespectful and deliberate," said Donntay Moore-Thomas, a San Jose State student. "And for administration to not even mention it, they just fabricated it sugar-coated it, saying we are deeply saddened for the verdict."
Students say what's even more disappointing is the lack of leadership at San Jose State surrounding the incident.
On Monday, Williams' family members left the courthouse disappointed after the judge sentenced two of the three defendants to a mere 30 days in jail. The jury had declared it wasn't a hate crime when three white roommates put a bike lock around Williams' neck in the dorm room they shared.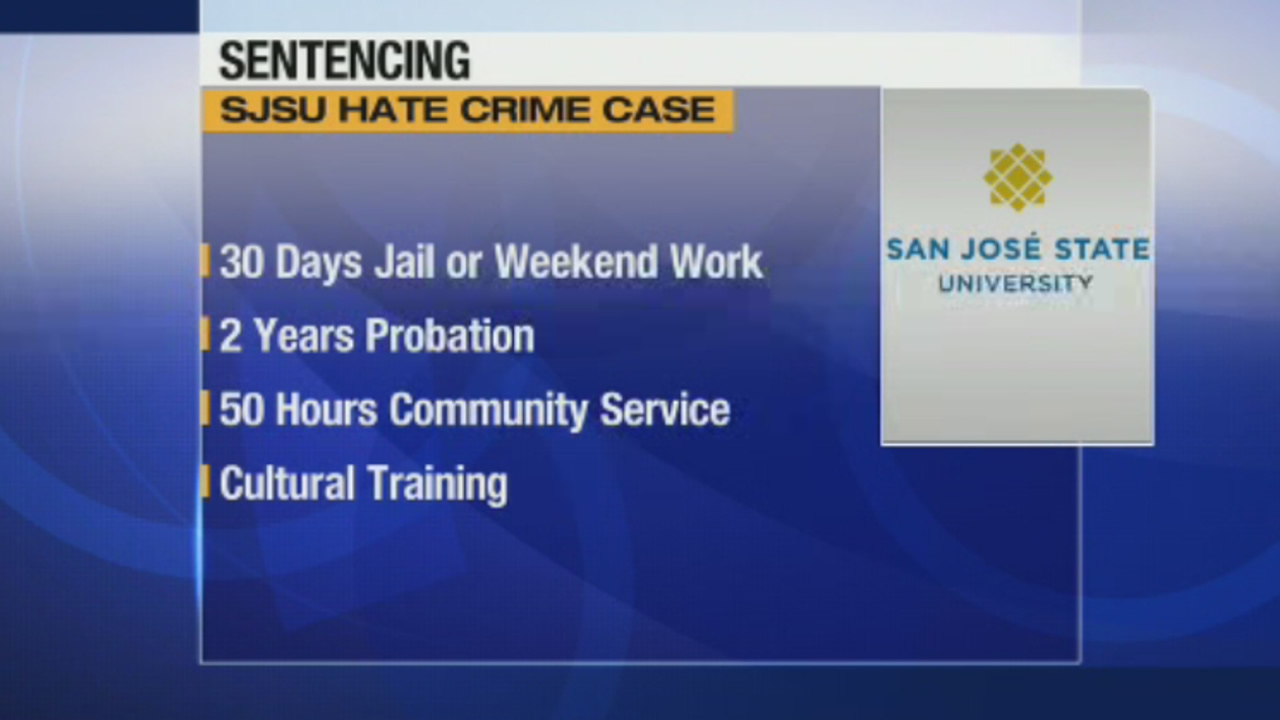 Williams told school officials he had been harassed and called the N-word. San Jose State has since expelled the three white students and on Thursday they said they're trying to take the right steps to make sure all students feel safe.
"We made some strides and we have some ways to go as well," said San Jose State University vice president of campus life Sonja Daniels,
San Jose State says it has thus far implemented among many things diversity orientation for incoming students, training for staff and now they're working on opening a Chicano-Latino and African-American Resource Center.
The university is also hoping the biggest change will come when they hire someone to be the school's first ever chief diversity officer.
"I hope they bring breadth of leadership in terms of how do we assess our campus climate, how do we work with faculty, issues that are occurring inside the classroom, what's the student experience in the residence hall and campus life," Daniels said.
The four finalists will be on campus tomorrow to meet and talk with students and staff.