Suspect dies after jumping from I-238 in San Lorenzo into cemetery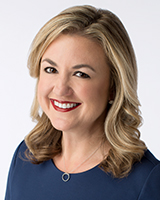 By
Amy Hollyfield

Thursday, January 14, 2016
SAN LORENZO, Calif. (KGO) -- A man died trying to get away from police after he jumped from Interstate 238 in San Lorenzo into a cemetery - about a 30-foot jump.
Officers tried to pull him over at 12:30 a.m. Thursday because they say he was driving a stolen vehicle.
It took him a couple of minutes but he did eventually stop, but he wasn't ready to face officers.
He decided to run and then he decided to jump.
Officers and paramedics tried to save his life but he died at the cemetery.
The man had a passenger with him who stayed put and was not arrested.
Officers say the man who died was 40 years old but have not released his name. The spokesperson for the sheriff's office says he believes the man was on probation for stealing a car.