SAN FRANCISCO (KGO) -- San Francisco police are investigating an incident between a dog owner and a Safeway security guard that ended with the dog's death. It happened Wednesday at the Potrero Center Safeway. It's a story you'll see only on ABC7 News.
The dog's owner filed a police report and it will ultimately lead to an investigation by Animal Control officers. Though Safeway managers declined to go on camera, they told ABC7 News they're looking into the matter.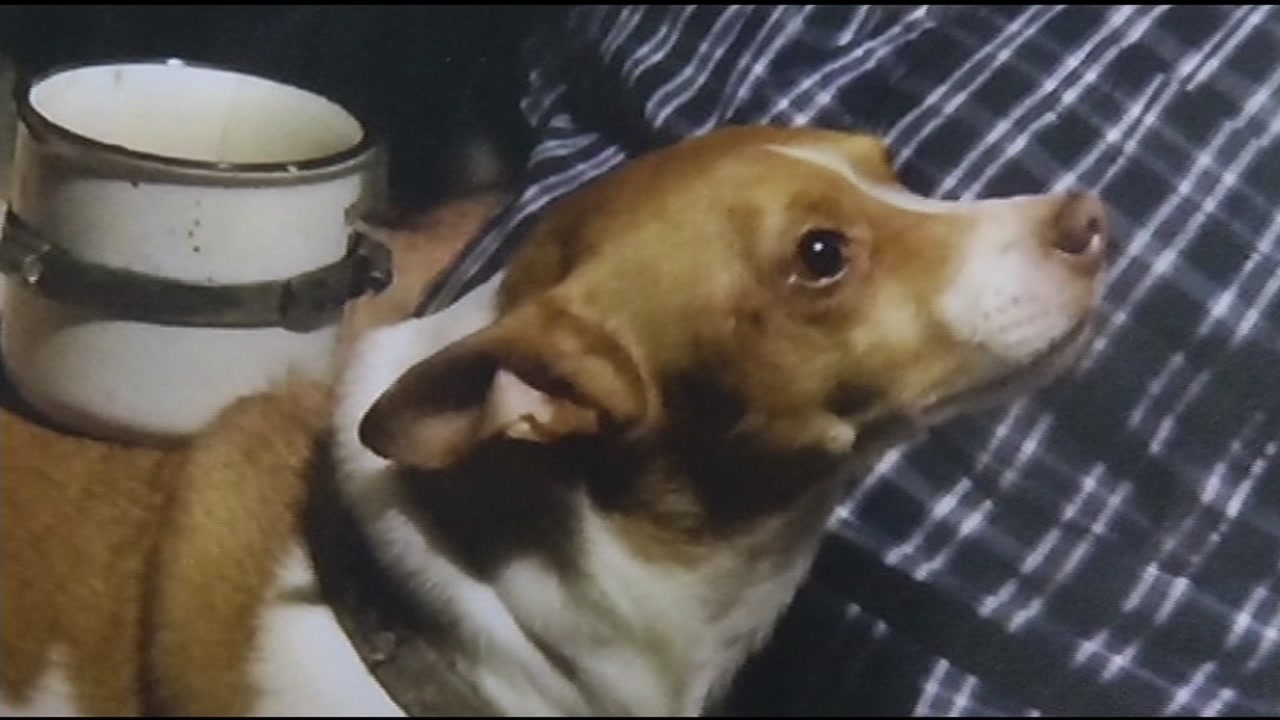 Twelve-year-old Rosco was Mike Hardesty's best friend. Early Wednesday morning, they went into the Safeway before starting their day.
"I'm just trying to get some milk for my coffee," said Hardesty. "And when I walk in there's a scuffle."
There was a scuffle between a security guard and a young man accused of shoplifting.
Hardesty began recording it on his phone. When suddenly, he says he became the victim.
"Makes a beeline to me and slaps my phone out of my hand cause I got it pointed at him," he said.
Hardesty says he and the guard exchanged words and that the guard punched him several times.
"He tagged me in the ear as hard as he could. My ears still rings," he said.
Hardesty says the guard kicked Roscoe twice. The first time, Hardesty says he was able to pull his dog away by his leash. But the second time, he said, "He kicks my dog like he was trying to win the Super Bowl. And Rosco took off and I ran after him as fast as I could."
He lost his trail. Two hours later, a pedestrian found Rosco in the Haight.
"He ran right out into traffic and the guy watched him get hit," said Hardesty. "Whomever the Good Samaritan was who tried to save my dog, took him to the pound. Bless you brother, I really appreciate your help."
Hardesty went onto say, "The rescue team was put together but Rosco was already dead. We didn't even know, you know?"
The Safeway there says they are investigating.
Hardesty plans a memorial service for Roscoe Sunday in front of the store.