Sonoma-Marin Rapid Transit train makes debut in Cotati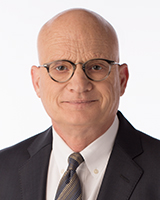 By
Wayne Freedman

COTATI, Calif. (KGO) -- If you've driven along Highway 101 in Marin County recently, you may have noticed the construction underway for the new train service, Sonoma-Marin Rapid Transit -- called SMART train for short.
It's been seven years since Marin and Sonoma County voters approved a quarter-cent sales tax to fund a 70-mile railway that will eventually link Cloverdale and Larkspur.
The debut and christening of SMART's first of seven trains on Tuesday was an event open to the public and sprinkled with local and state politicians who worked on it.
"Way too long. We should be doing more of it and we should be doing it every place," Rep. Mike Thompson (D-Napa) said.
When formalities ended, most of the 500 people queued up for a walk-through.
Every row on the $7 million, two-car, Japanese-built train set has its own electrical outlet. The seats also recline.
SMART employees hadn't planned on it, but they got a surprise ride after everyone else went home on Tuesday. It was just twenty minutes and a couple of miles, but symbolic for this project.
"This is a dream come true. I can't believe that it's actually happening," SMART employee Olivia Ius said.
Service is expected to begin late next year after testing.