Authorities investigate apparent noose found at Sonoma Raceway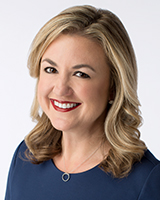 By
Amy Hollyfield

SONOMA, Calif. (KGO) -- Days after a noose in the garage of Black NASCAR driver Bubba Wallace, an apparent noose was found at the Sonoma Raceway, prompting an investigation.
RELATED: Noose found in stall of Bubba Wallace at Alabama NASCAR race, FBI investigating
It was quiet at the raceway on Tuesday. Events have been canceled because of the pandemic. The front office is not commenting on what happened but has put out a written statement:
'On Saturday, a Sonoma Raceway staff member discovered a piece of twine tied in what appeared to be a noose hanging from a tree on raceway property. Our staff, on-site business tenants and local law enforcement have been contacted and asked to share any information they may have. The incident is under investigation by the Sonoma County Sheriff's Department. Sonoma Raceway takes this incident very seriously and is dedicated to operating a facility that is welcoming to everyone."
ABC7 News reached out to the sheriff's office for a comment or an update on the investigation but are still waiting to hear back.