SAN FRANCISCO (KGO) -- The first hints of the Super Bowl City began showing up in San Francisco Wednesday. It's a big celebration that will have a big impact on downtown San Francisco.
The banners on downtown San Francisco streetlamps are just one clue that something big is coming. All around the waterfront, they're patching pavement, trimming trees and making the sidewalk sparkle.
The big work will be done on Saturday. For now, truckloads of fences surround what will soon be the Super Bowl City. What's normally an open plaza will have only four ways in and out.
WATCH VIDEO: San Francisco city leaders: Super Bowl is worst deal ever
"There will be bag checks, and while this is a free and fun event, security is our primary concern," said Bijan Karimi of the San Francisco Department of Emergency Services.
Starting this weekend, the MTA will close streets for two blocks around the event. And if you plan to attend, prepare to be screened by police.
"Similar to what happens when you go to the airport," Karimi said.
The city wants residents to sign up for text message alerts.
"Notifications about road closures, event updates, and hopefully it doesn't happen, but emergency situations," said Brian Yim, a Nixle spokesman.
Nixle is providing the service. People just need to text "SB50" to the number 888-777.
WATCH VIDEO: Super Bowl events will impact San Francisco for nearly three weeks
"Everyone has a cell phone in their pocket now so to receive a text message is the most instantaneous way of getting information out," Yim added.
In spite of the months of planning by city agencies, there are still last minute glitches, many involving the businesses that are trying to stay open inside the secure perimeter.
Like many small business owners, Lydia Chan still doesn't know how she'll get deliveries during Super Bowl week. "I think it's going to be a madhouse here," Chan said. "They're going to you know search people and it's going to take lots of time and everything is going to be delayed."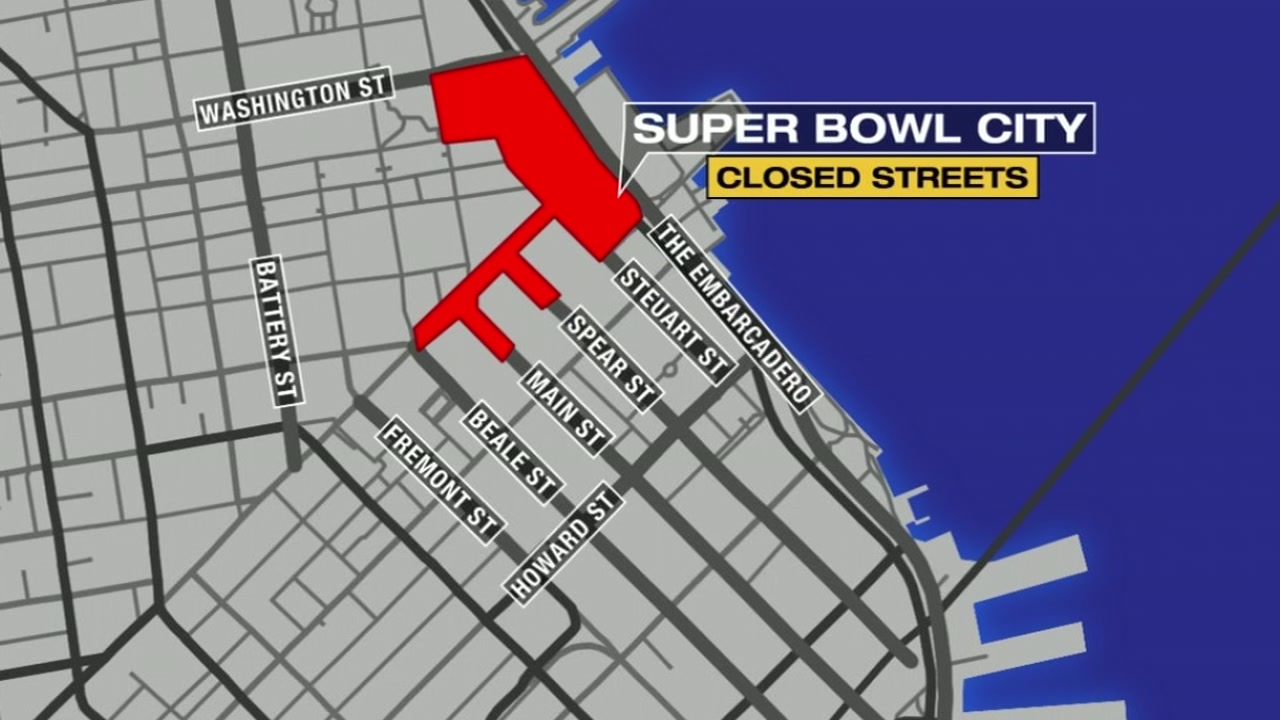 The owner of Over the Moon cookie shop says he's been losing sleep over it. And two doors down they may be serving more Americanos than lattes. "We're worried about milk, getting milk in," said Cole Bonner of the Paramo Coffee Company.
For all the new customers, the big game could bring Paramo coffee could face problems if they can't get deliveries. "We might end up having to shut down completely for the week," Bonner said.
The city says the host committee is working with building owners and delivery services to iron things out.
Click here for full coverage of Super Bowl 50.