SAN JOSE, Calif. (KGO) -- Fans across the country and right here in the Bay Area have lined up for hours to be among the first to catch the new movie. At T
he Tech Museum of Innovation
in San Jose, fans started lining up at about 6:30 a.m. on Thursday.
PHOTOS: Fans excited for new 'Star Wars: The Force Awakens'
Darth Vader made an appearance in San Jose. The Dark Lord of the Sith can sit pretty much wherever he wants. Everyone else has to wait in line.
"I don't want to be in the front row and not see anything," said one fan. "Cause we drove all the way from LA, that would be a huge bummer."
Fans came from seemingly all over the galaxy to see a projector nearly as powerful as the Death Star.
Showing "Star Wars: The Force Awakens" on a giant 70-millimeter IMAX film.
"There's an organic quality to film," said theater manager Michelle Duncan. "It's the same as people who love vinyl. There's a different feel to a film shot on film and projected on film."
The print is nine miles long, and weighs 1,200 pounds.
"If you're gonna watch watch 'Star Wars,' you gotta do it big," said Alex Garcia.
And Garcia is big into "Star Wars."
"I got posters all over the house, throw pillows, I mean shoes, I got shoes on right now, obviously you can see my hat," he said.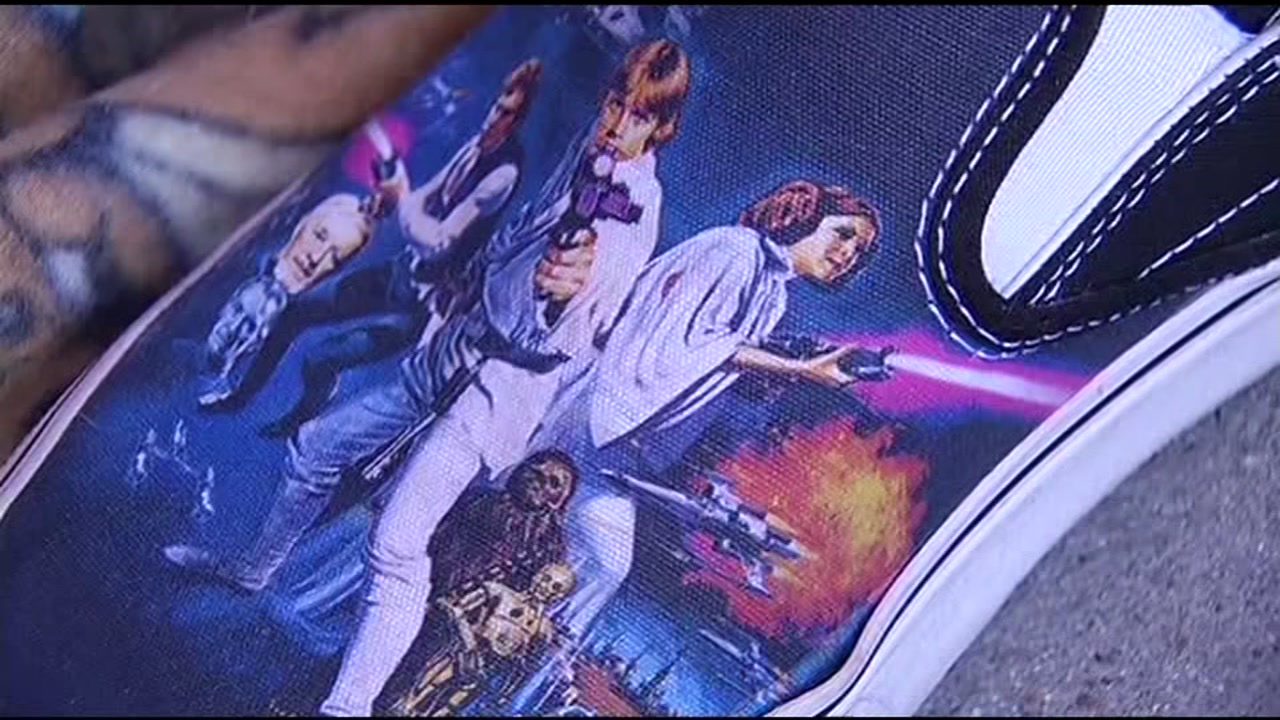 So how does a guy like that get a girlfriend?
"I've been a 'Star Wars' fan since I can remember, we have a cat named Greedo," said Veronica Donohue.
They didn't have to cross a galaxy to find each other. Turns out they were neighbors. Now, they have a dog together named Jabba the Hut.
And with Chewbacca guarding their tickets, they've spent weeks speculating about the plot.
"See what's going on with Luke, where's he at? Is he like Obi-Wan Kenobi? Is he a hermit somewhere, or is he an active Jedi master?" said Garcia.
They were also busy being just a little big jealous of Duncan, who got to see it a day early.
"I am a diehard fangirl from 1977, and it was everything that I hoped it would be and more," she said.
Garcia and Donohue aren't the only fan couple.
There are "Star Wars" fans and then there are Andrew and Caroline. The couple got married outside Hollywood's Chinese Theater before the highly anticipated film's premiere. Darth Vader and Chewbacca even posed for a photo.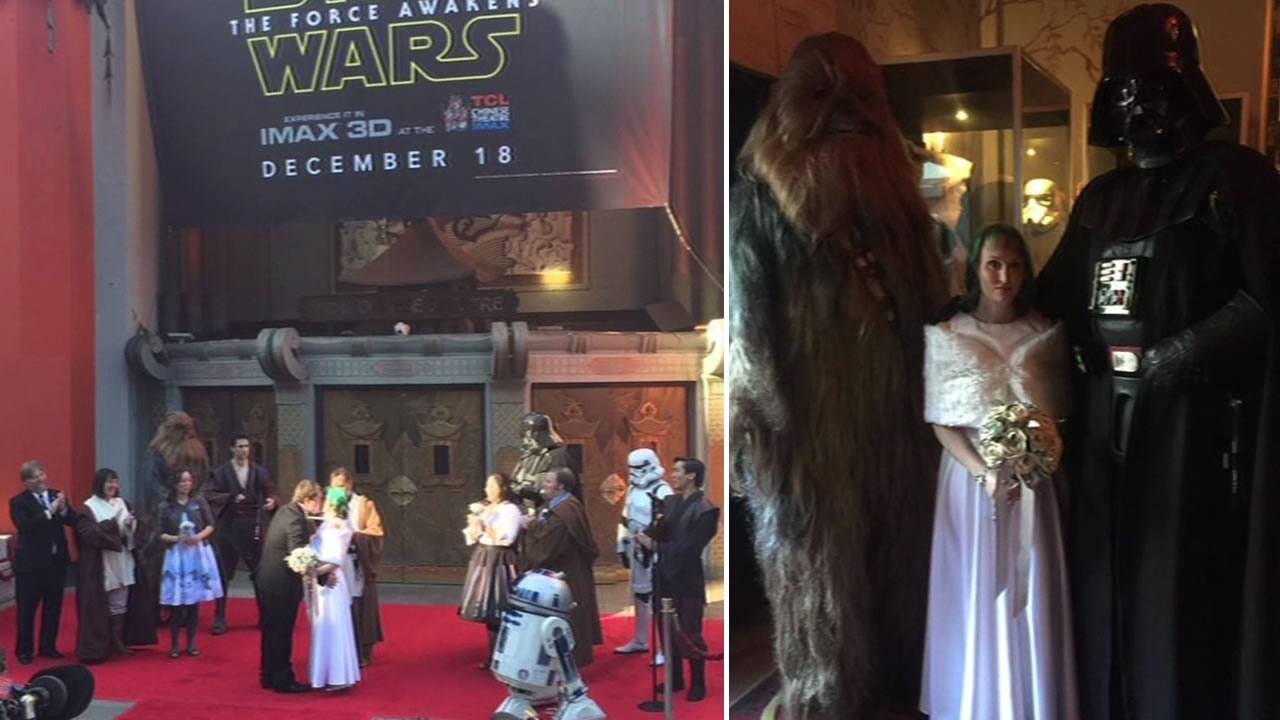 The new "Star Wars" movie is so big that Bay Area police departments are beefing up patrols to help keep fans safe. Extra officers will be on San Mateo streets when the movie officially opens Thursday night. The department made a
Star Wars-themed YouTube video
, reminding folks to have fun, but don't go to the darkside, and don't leave valuables in your car.
Click here for full coverage on the "Star Wars" frenzy!Are you planning on seeing the new film? Share your fan photos with us on Twitter, Instagram, or Facebook by tagging them #abc7now.
The Walt Disney Company is the parent company of Lucasfilm, ESPN, Disney Parks and this station.