South Bay crews restore power, clear trees after freak wind storm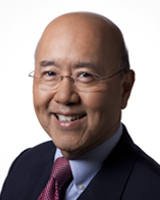 By
David Louie

Tuesday, September 12, 2017
CAMPBELL, Calif. (KGO) -- A freak wind storm that hit parts of San Jose, Santa Clara, Campbell and Los Gatos overnight has had crews scrambling all day to restore power and to clear fallen tree limbs across the region.
At 1 p.m., PG&E was reporting 334 customers affected in Campbell, 336 in Los Gatos, 218 in San Jose, and 18 in Saratoga.
In one area of San Jose, in the vicinity of University Avenue and Myrtle Street, service restoration is not expected until 4 p.m, but that is subject to change. Crews are working to replace a downed power line.
Ryan McFarland stood outside his childhood home in Santa Clara this morning where a city crew removed branches from a Modesto ash tree that had fallen across two lanes of Kiely Blvd. at Forbes Ave. He said this is the second time strong winds have ripped branches from the 50-foot tall tree, which was planted one year after his parents moved into the house in 1956. It's unclear if the tree can be saved.
On Cherry Lane in Campbell, retired San Jose firefighter Russ Pfirrman was helping a neighbor deal with branches that fell onto a house and smashed through the rear window of an SUV parked in another neighbor's driveway. "Holy smokes" was Pfirrman's reaction when he awoke to howling winds about 3 a.m. today.
The fallen tree limbs punctured several holes in the roof of his neighbor's house.
Click here for more stories and video about weather where you live and across the globe.