2 workers hurt in construction accident at new Facebook building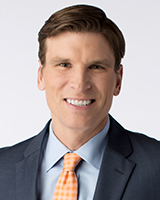 By
Matt Keller

MENLO PARK, Calif. (KGO) -- Two iron workers are recovering this morning after a scary accident at a Facebook construction site.
A beam suffered what's being called a "catastrophic failure." Workers at the site said the two men were working 40-feet high on Facebook's new Building 21 just before 5:30 p.m. Wednesday. They were putting together the steel framing when that beam dropped about 20 feet, catching on to other parts of the construction, catapulting them towards the ground. Firefighters say their safety harnesses and rigging stopped their fall, before they hit the ground.
Both men, one in his late 20's and the other in his early 30's, Were taken to the hospital with puncture wounds and also pain in their lower bodies. The fire chief says it was miraculous they survived.
CAL OSHA has started their investigation and says there were no previous incidents at this site. They have up to six months to decide if they want to issue a citation for this incident.