BERKELEY, Calif. (KGO) --
A 20-year-old UC Berkeley student is among those missing after the
deadly attack in Nice
. Nick Leslie is one of more than 80 Cal students studying abroad. Several other students were also injured.
I spoke today to a father, who says his son is close friends with the missing student. He says a group of students were on the beach watching the fireworks. They thought about going up to the promenade to get gelato, then made a decision to stay where they were. That decision might have saved their lives.
Cal students near the promenade heard the shots and screams. Some ran, terrified there could be gunmen at every corner. They took shelter in a comic book store before returning to their student housing.
But one student did not return --- 20-year-old Nick Leslie from Del Mar. Classmates, his family, and the U.S. Embassy are searching for him.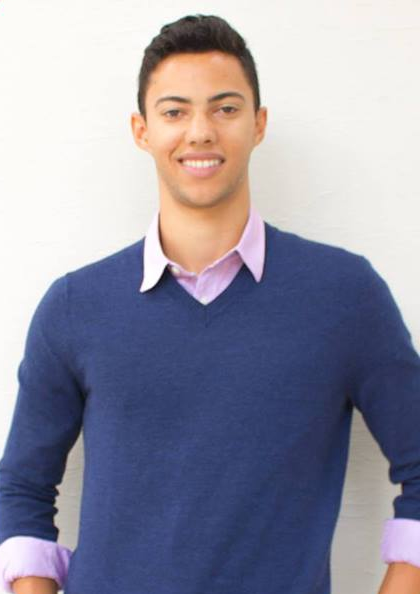 On Friday, the
university released a statement
saying Leslie is one of 85 students attending a study abroad program called Entrepreneurship and Innovation in Europe, part of the international European Innovation Academy. The Cal students are among 400 enrolled in the intensive 15-day program.
Two students were injured in the attack. According to UC Berkeley: "Two were released after medical treatment and have returned to their summer dormitories in Nice. They are Vladyslav Kostiuk, 23, a senior computer science major in the College of Letters & Science, who sustained a broken leg; and Diane Huang, 20, a senior majoring in environmental economics and policy in the College of Natural Resources, who suffered a broken foot.
Daryus Medora, 21, whose leg was broken, remains in the hospital. He is an undeclared sophomore in the College of Letters & Sciences."
The program has been suspended for three days of national morning in France, but will continue until its planned end date of July 24.
According to the university, four students have chosen to return home to the U.S. right now.
"I have a few friends who are there in Nice right now in France," said Cal student Saunon Malekshah. "Several people provided Facebook updates that they are doing fine that they're safe."
RELATED: Powerful images emerge as the world mourns for Nice
Cal students say this won't deter them from studying abroad.
Congressman Eric Swalwell, D-Pleasanton, is on the House Intelligence Committee and says things have changed for good in Western Europe.
"Here at home we're hoping that those missing or wounded survive come back and that we are able to find them," he said.
Leslie's father says they're searching for him in all the hospitals in Nice and that the family's hearts and prayers are with the people in Nice and with all the victims of the terror attack.
Students on campus echo those emotions.
PHOTOS: Truck drives through Bastille Day crowds in France, killing scores
"The French nation is stronger than those people attacking us," said Numa Isnard, a student from Paris.
He was near the terror attack in Paris last fall and can relate to what the Cal students must have witnessed.
"I was close to the Bataclan also," he said. "It's a horrible time, everybody is running on the street, it's really a panicking time."
Click here
to read the full statement from UC Berkeley.
Click here for full coverage on the truck attack in Nice.