June 12, 2014 (CHICAGO) --
Well everybody, the World's greatest sporting event (outside of the NFL's Super Bowl and the quadrennial Olympic Games) kicks off Thursday in Sao Paulo Brazil at Arena Corinthians and in front of more than 61-thousand lucky fans, mostly Brazilians.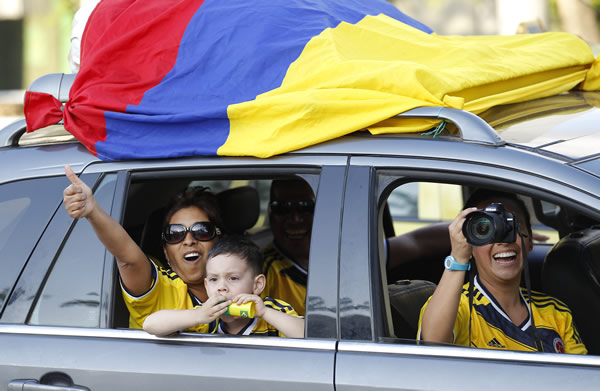 Colombian fans drive past of the Maracana stadium with the Colombian national flag tied to their car, in Rio de Janeiro, Brazil, Wednesday, June 11, 2014. The World Cup soccer tournament starts Thursday. (AP Photo/Leo Correa)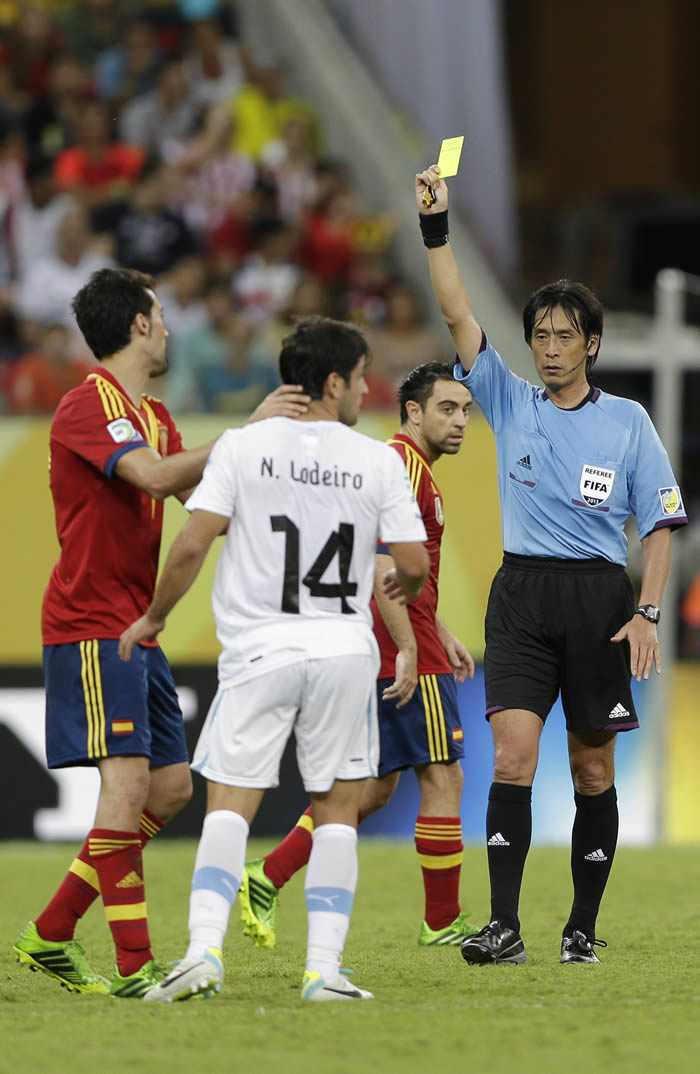 The referee for this match, Brazil vs. Croatia, is from Japan, Yuichi Nishimura. He has been an international football referee for 10 years.
Spain's Alvaro Arbeloa, left, is booked by referee Yuichi Nishimura from Japan during the soccer Confederations Cup group B match between Spain and Uruguay at the Arena Pernambuco in Recife, Brazil, Sunday, June 16, 2013. (AP Photo/Natacha Pisarenko)
It's going to be LOUD at Corinthians. The Man of the Match for the hosts is their star striker Neymar. He rolled his right ankle in practice and appears to be OK, but look for the gritty tough Croatians to go after that ankle.
Mario Mandzukic was the tip of the spear for Croatia but he's out of the opener because of a reckless foul against Iceland in the qualification playoffs. The Brazilians have been chomping at the bit for this match, especially because it's before their home crowd.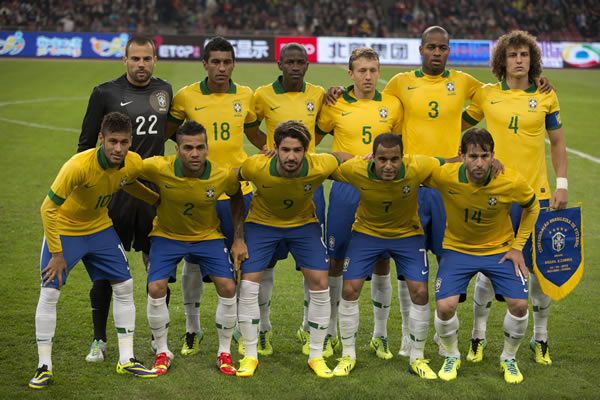 In this Oct. 15, 2013 photo, Brazil soccer team poses prior to the start their international friendly soccer match against Zambia at the Bird's Nest national stadium in Beijing, China.(AP Photo/Ng Han Guan, File)
Brazil is the 3rd ranked team in the tournament, Croatia is rated 18th. So this should be a slam dunk. Brazil wins the opener 3-1. Besides, on Tuesday we saw "Big Head" the turtle pick Brazil to win. How did he-she do this? Big Head ate a fish hanging from the flag of Brazil. Too bad, Croatia, and that's no fish tale.
On Friday, three games take place and I will give my thoughts on all three. Enjoy!
World Cup Blog Archive
Since joining ABC7 in 1982, Jim Rose has become a major force in Chicago sports broadcasting. He currently serves as sports anchor/reporter for ABC7 News in Chicago's top-rated 4:00 and 6:00 p.m. newscasts. He is an avid fan of the World Cup! Learn more about Jim