San Francisco holds largest cellphone conference in the U.S.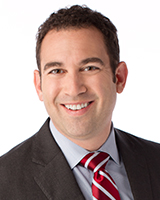 By
Jonathan Bloom

Wednesday, September 13, 2017
SAN FRANCISCO (KGO) -- While Apple announced new iPhones in Cupertino Tuesday, the rest of the cellphone world was in San Francisco at the industry's biggest U.S. conference to date.
Click the video viewer above to see Jonathan Bloom's full report on why the smartphones of the future will operate on a much different kind of network.
Apple CEO Tim Cook revealed the new highly anticipated iPhones, a new smartwatch and new version of the Apple TV streaming device during an event at the Steve Jobs Theater on its new campus in Cupertino today.