CHICAGO -- Soon, residents of Illinois and at least five other states may need more than just their driver's license to get through the airport security line.
The Illinois Secretary of State's Office got an email from Homeland Security officials informing them the state has been denied an extension on an exemption on the 2005 Real ID Act.
Consequently, soon residents will no longer be able to use only their driver's license or state ID to get into most federal facilities, including airports.
When the rules take effect, which is 120 days after Jan. 10, 2016, travelers can either bring their U.S. passports to pass through security or bring their state-issued identification or license and go through another, unspecified step.
"They may have to go through an extra measure of security that might be another line, or possibly being questioned at the airport," says David Druker, spokesman for the Illinois Secretary of State.
The Real ID Act imposes tougher requirements for proof of legal U.S. residency in order for state driver's licenses to be valid for federal purposes. The law was passed in response to national security concerns after the Sept. 11, 2001, terrorist attacks.
States originally were supposed to comply with the Real ID requirements by the end of 2009. Federal authorities have repeatedly delayed implementation to give time for states to change their driver's license procedures and make the necessary technological improvements.
Meeting all of the requirements of the act will be a costly task.
"It does require legislation by the Illnois Assembly passed and signed by the governor and we're nowhere near doing that," says Druker. "And there is a funding aspect; remember, this is an unfunded mandate from the federal government, so we're looking at close to $50 to $60 million from the state of Illinois."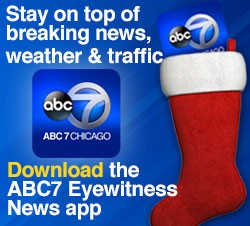 Either way, for travelers it means one more think about before leaving for the airport.
"I do not understand why Chicago has to go through this extra step of security when we have two of the busiest airports in the country," says Lynn Norment.
In a statement, the Department of Homeland Security said, "Illinois can request an extension at any time if there are new developments or additional relevant information regarding the steps they are taking to comply with the Real ID Act requirements."
The formal announcement of the new rules will be made on Jan. 10. The best advice right now to avoid any headache, is to get a passport if possible.
The Associated Press contributed to this report.