Canyon Middle School vehicle vandalized with swastikas in Castro Valley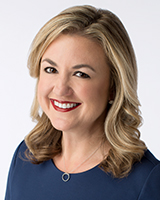 By
Amy Hollyfield

Wednesday, September 20, 2017
CASTRO VALLEY, Calif. (KGO) -- Racist graffiti was found at a Castro Valley middle school campus earlier this week. One group of people responded with shock and anger and took that outrage to a street corner this morning.
About a dozen community members of Castro Valley gathered at the entrance of Canyon Middle School in Castro Valley this morning to welcome students as they arrived on campus.
They organized and came together through a Facebook post and came with signs saying "Castro Valley United Against Hate."
Monday morning, a school worker found swastikas and racial slurs written with black marker on a school truck. The sheriff's department is treating it as a hate crime. No arrests have been made.
A parent and a student both told ABC7 News the anti-hate rally this morning was much appreciated. A mother told us this is a good school and she has no concerns sending her daughter there. She was surprised to hear about the graffiti.
The sheriff's department plans to increase its patrols around Castro Valley schools.