SANTA CLARA, Calif. (KGO) --
Denver Broncos safety T.J. Ward is coming back to where it all started as a high school player here in the Bay Area.
RELATED: Super Bowl 50 traffic and transit resources
Laneita and Terrell Ward were high school sweethearts in San Francisco and raised three kids here in the Bay Area. They wanted TJ to get a good education, so they sent him to De La Salle High School in Concord.
"Him being my firstborn and not having an older brother, I wanted him to get that brotherhood experience from De La Salle," said Laneita.
T.J. added, "That brotherhood we had there, it's fun. I feel the same way about this team."
His dad, Terrell Sr., coached his son at De La Salle after his three-year career in the NFL with the Philadelphia Eagles. Terrell Sr. played in Super Bowl 15. Now his son is in Super Bowl 50.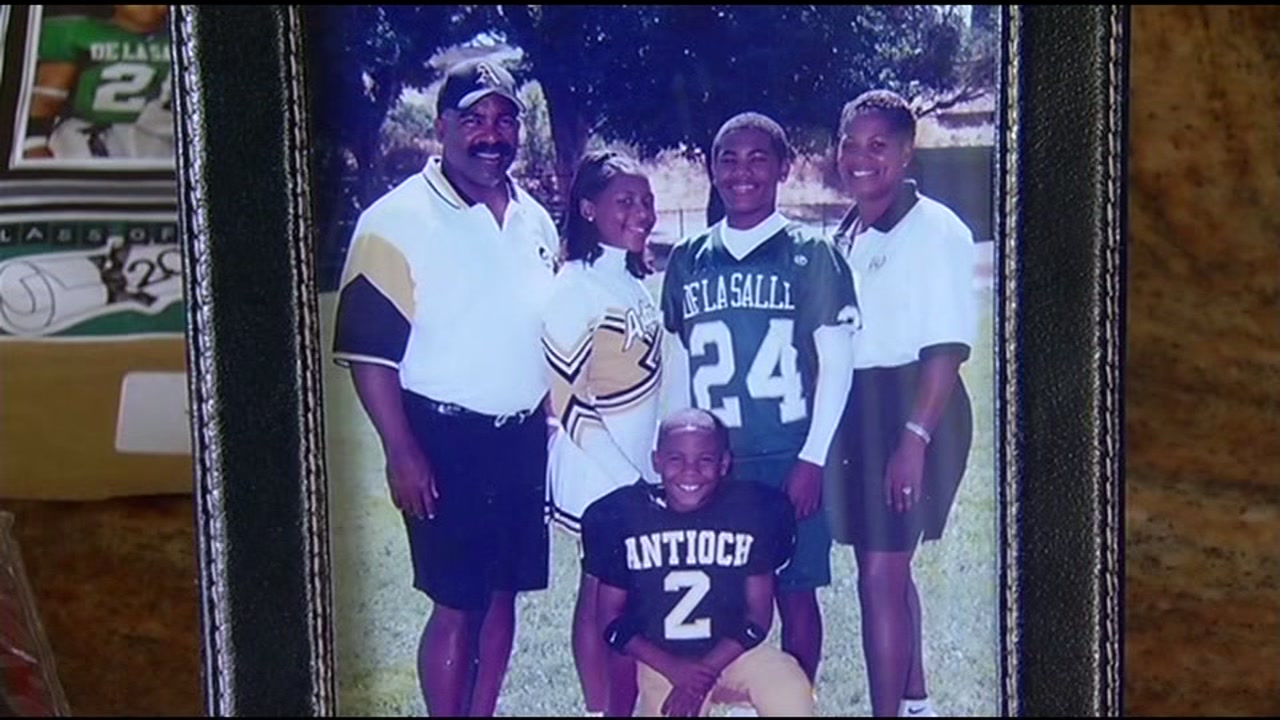 "It's amazing," said Terrell Sr. "It's just like its full circle to have your son reach this opportunity, you know, which is tremendous.
Terrell Sr. worked with both his boys, T.J. and Terrone, who is a rookie with the Atlanta Falcons, teaching them to play the game the right way.
"At some point they go, okay dad, I got it, I heard it 1,000 times," said Terrell Sr. "So I go, okay."
While their mother carpooled them everywhere in three different sports.
"My parents were everything to get here," said T.J. "If it wasn't for them I wouldn't be here. My work ethic, you know, determination, intelligence."
RELATED: Super Bowl 50 Bay Area events schedule
Tj spent his first 4 years with the Cleveland Browns. And this offseason he told his parents he was training for this year's Super Bowl in San Francisco for him to achieve that dream, his mother says, "Words cannot describe how excited I am for him. I mean, when your child accomplishes his goal and then does it at the highest peak that's possible. It's just indescribable."
The entire family will be at Sunday's game. And as always they hope T.J. comes away healthy.
"I'm happy for him to accomplish his dream this road for T.J. hasn't been easy," said Laneita. "But my husband always says it's not where you start, it's where you finish and look where his finishing -- at the Super Bowl."
ABC7 News is bringing you full coverage of Super Bowl 50. Click here for the latest stories, videos, and photos.