Monday, September 15
"Dancing With the Stars" (Returning)
8:00 PM EST/PST, 7:00 PM CST
Hosted by Tom Bergeron and Erin Andrews, "Dancing With The Stars" returns for its 18th season. This competition will feature a new game-changing twist called "The Switch Up," where America can vote to change celebrities and professional dance pairings. All celebrities will be required to tango with a new teammate at least once during the season.
>>
"Dancing with the Stars" official page
Monday, September 22
"Forever" (Special Sneak Preview) (New)
10:00 PM EST/PST, 9:00 PM CST
Meet Dr. Henry Morgan (Ioan Gruffuld), New York City's star medical examiner who is seemingly immortal. Henry's exciting, adventurous and intriguing long life has blessed him with amazing insight and observational skills, which not only impresses his new partner, Detective Jo Martinez (Alana De La Garza), but piques her curiosity about who he is. Each week, a new case and their budding friendship will peel back the layers of Henry's colorful extraordinary past, on ABC's new drama, "Forever."
>>
"Forever" official page
Tuesday, September 23
"Marvel's Agents of S.H.I.E.L.D." (Returning)
9:00 PM EST/PST, 8:00 PM CST
Clark Gregg reprises his role of Agent Phil Coulson from Marvel's feature films, as he assembles a small, highly select group of Agents from the worldwide law-enforcement organization known as S.H.I.E.L.D. Together they investigate the new, the strange and the unknown around the globe, protecting the ordinary from the extraordinary.
>>
"Agents of S.H.I.E.L.D." official page
Wednesday, September 24
"The Middle" (Returning)
8:00 PM EST/PST, 7:00 PM CST
Middle-aged, middle class and living in the middle of the country in Orson, Indiana, Frankie Heck is a married wife and mother of three who uses her wry wit and sense of humor to get her family through each day intact. Frankie works as a dental assistant, and her unflappable husband, Mike, is manager at the local quarry and her sardonic partner in the daily grind that is raising their average - yes, most definitely average - family.
The Heck clan certainly faces some hilarious struggles, but through all the madness shines a loving family, and together, the Hecks are putting THE MIDDLE on the map.
>>
"The Middle" official page
"The Goldbergs" (Returning)
8:30 PM EST/PST, 7:30 PM CST
The Goldbergs are your typical, loving family from the 1980's -just with more yelling. Mom Beverly (Wendi McClendon-Covey) is a classic "smother," an overbearing, overprotective matriarch who rules this brood with 100% authority and zero sense of boundaries. Dad Murray (Jeff Garlin) is gruff, sometimes oblivious but with good intentions. Sister Erica (Hayley Orrantia) is 17, popular, terrifying and not one to mess with. Barry (Troy Gentile) is 16, an overly emotional teen with mad rap skills. Adam is the youngest, a camera-wielding future director with a love of all things "nerdy." Despite their family differences, "The Goldbergs" knows how to come together to churn out some new wave laughs.
>>
"The Goldbergs" official page
"Modern Family" (Returning)
9:00 PM EST/PST, 8:00 PM CST
ABC's groundbreaking and multiple Emmy Award-winning hit comedy series, "Modern Family," takes a modern and often hilarious look at the complications that come with being a family today. Jay Pritchett, with his younger wife Gloria, her son Manny and new baby, sits as the patriarch of a large blended family that includes his grown daughter Claire, who has three kids of her own with her husband Phil, and a grown son Mitchell, who adopted a daughter from Vietnam with his husband Cameron. These three families are unique unto themselves, and together they give us a window into the sometimes warm, sometimes twisted embrace of the modern family.
>>
"Modern Family" official page
"Black-ish"(New)
9:30 PM EST/PST, 8:30 PM CST
ABC's new family comedy, "black-ish," takes a fun yet bold look at one man's determination to establish a sense of cultural identity for his family. The series stars Anthony Anderson, Tracee Ellis Ross and special guest star Laurence Fishburne.
Like any parents, Andre "Dre" (Anthony Anderson) and Rainbow (Tracee Ellis Ross) Johnson want to give their children the best. But their offspring's childhood is turning out to be much different than theirs. They now realize at least two things: there is a price to pay for giving their children more than what they ever had, and these loving parents are totally unprepared for the fallout. But Dre and his family will learn that in this melting pot called America, we are all a little, um, black-ish.
>>
"Black-ish" official page
"Nashville" (Returning)
10:00 PM EST/PST, 9:00 PM CST
"Music City" can mean so many things to different people. In Nashville, musicians and songwriters are at the heart of the storms driven by their own ambitions. Some are fueled by their creativity and passion for fame, others struggle to cope with the pressures of success and doing everything in their power to stay on top. Connie Britton and Hayden Panettiere reprise their critically acclaimed roles in ABC's musical drama series "Nashville."
>>
"Nashville" official page
Thursday, September 25
"Grey's Anatomy" (Returning)
8:00 PM EST/PST, 7:00 PM CST
The award winning and critically acclaimed "Grey's Anatomy" follows the personal and professional lives of a group of doctors at Grey Sloan Memorial Hospital in Seattle as they deal with the wellbeing of their patients and their relationships with each other.
>>
"Grey's Anatomy" official page
"Scandal" (Returning)
9:00 PM EST/PST, 8:00 PM CST
Starring Kerry Washington as the mischevious and conniving PR flack Oliia Pope, "Scandal" returns for its fourth season. Everyone has secrets...and Olivia Pope has dedicated her life to protecting and defending the public images of the nation's elite by keeping those secrets under wraps. Pope's team are at the top of their game when it comes to getting the job done for their clients, but it becomes apparent that these "gladiators in suits" who specialize in fixing the lives of other people, have trouble fixing those closest at hand, their own. "Scandal
>>
"Scandal" official page
"How to Get Away With Murder" (New)
10:00 PM EST/PST, 9:00 PM CST
Annalise Keating (Academy-Award Nominee Viola Davis) is everything you hope your Criminal Law professor will be - brilliant, passionate, creative and charismatic. She's also everything you don't expect - sexy, glamorous, unpredictable and dangerous. As fearless in the courtroom as she is in the classroom, Annalise is a defense attorney who represents the most hardened, violent criminals - people who've committed everything from fraud to arson to murder - and she'll do almost anything to win their freedom. On the surface, Annalise seems like she has it all - a successful career and loving husband, Sam (Tom Verica) - but her relationship with a local Philadelphia detective, Nate (Billy Brown), will force her to confront secrets about her life she never saw coming.
"How to Get Away with Murder" stars Academy-Award Nominee Viola Davis as Professor Annalise Keating, Billy Brown as Nate, Alfred Enoch as Wes, Jack Falahee as Connor, Katie Findlay as Rebecca, Aja Naomi King as Michaela, Matt McGorry as Asher, Karla Souza as Laurel, Charlie Weber as Frank and Liza Weil as Bonnie.
>>
How to Get Away With Murder" official page
Friday, September 26
"Shark Tank" (Returning)
8:00 PM EST/PST, 7:00 PM CST
Got a million dollar idea? See if it will swim against the sharks.
The Sharks-tough, self-made, multi-millionaire and billionaire tycoons -- are: billionaire Mark Cuban, owner and chairman of AXS TV and outspoken owner of the 2011 NBA championship Dallas Mavericks; real estate mogul Barbara Corcoran; ";Queen of QVC" Lori Greiner; technology innovator Robert Herjavec; fashion and branding expert Daymond John; and venture capitalist Kevin O'Leary. Together these innovators and tycoons choose which business to sink their teeth into, and which fishto leave out to dry.
>>
"Shark Tank" official page
Sunday, September 28
"Once Upon a Time" (Returning)
8:00 PM EST/PST, 7:00 PM CST
Master storytellers Edward Kitsis and Adam Horowitz ("Lost," "Tron: Legacy") invite everyone to join Emma Swan, Snow White, Prince Charming, The Evil Queen, Hook and all the other resident fairytale characters as they prepare to defend themselves against a magical force from the past that's too unpredictable even for Rumplestiltskin - Elsa, the Ice Queen from Arendelle. The new additions from Disney's "Frozen" will make this season of "Once Upon a Time" send chills down your spine.
>>
"Once Upon a Time" official page
"Resurrection" (Returning)
9:00 PM EST/PST, 8:00 PM CST
The people of Arcadia, Missouri are forever changed when their deceased loved ones suddenly start to reappear. Starring Omar Epps as immigration agent J. Martin Bellamy, the show details how residents of one small town handle mysterious supernatural forces invade their town.
>>
"Resurrection" official page
"Revenge" (Returning)
10:00 PM EST/PST, 9:00 PM CST
This is not a story about forgiveness; Revenge is a show about retribution. Meet Emily Thorne, the newest resident of The Hamptons. When she was a little girl (and known as Amanda Clarke) her father, David Clarke, was framed for a horrific crime and subsequently sent to prison. While serving his time, the conspirators plotted and murdered David in order to prevent the truth from coming out. Emily is now back with a new identity and ready to take vengeance on the people that murdered her father and stole her childhood.
>>
"Revenge" official page
Monday, September 29"Castle" (Returning)
10:00 PM EST/PST, 9:00 PM CST
When viewers first met Richard Castle -- a famous mystery novelist and divorced father raising his teenage daughter, while being kept grounded by his Broadway diva mother -- he was creatively blocked. But when the NYPD questioned him in connection with a series of murders staged to imitate crime scenes from his books, Castle found inspiration in Detective Kate Beckett, a bright and aggressive homicide cop with a fascination for odd and offbeat cases stemming from the years-old unsolved murder of her own mother. Castle and Beckett use their off beat methods and natural chemistry to solve the most puzzling cases New York City has to offer.
>>
"Castle" official page
Tuesday, September 30
"Selfie" (New)
8:00 PM EST/PST, 7:00 PM CST
"Instafamous" Eliza Dooley (Karen Gillan) has 263,000 followers who hang on to her every post, tweet and selfie. But one lonely day she has a revelation: being friended is not the same as having actual friends. She asks marketing guru Henry (John Cho) to 'rebrand' her self-obsessed reputation and teach her how to connect with people in the real world. Loosely based on My Fair Lady, Selfie explores the modern struggles of Eliza and Henry, as he tries to teach her how to live life offline-whether she 'likes' it or not.
>>
"Selfie" official page
"Manhattan Love Story" (New)
8:30 PM EST/PST, 7:30 PM CST
Have you ever wondered what your date was thinking? This romantic comedy exposes the differences between men and women through the unfiltered thoughts, and often contradictory actions, of a new couple who have just begun dating, set against the romantic (and often frustrating) backdrop of Manhattan, New York.
>>
"Manhattan Love Story" official page
Friday, October 3"Last Man Standing" (Returning)
8:30 PM EST/PST, 7:30 PM CST
Tim Allen stars as "Mike Baxter" in "Last Man Standing," a show about everything that families in America are dealing with today - all filtered through the blunt "man's man" comedy of an iconic American character. In the series, Mike continues to be surrounded by forces seeking to challenge his ideals on just about everything in which he believes. As he and his wife Vanessa's three daughters grow up and move on, they're forced to confront that quintessential parenting dilemma about how much they can still influence their three daughters. As usual, Mike tries to escape any female drama at home in the warm, manly embrace of his job at the Outdoor Man store.
>>
"Last Man Standing" official page
Sunday, October 5
"America's Funniest Home Videos" (Returning)
7:00 PM EST/PST, 6:00 PM CST
Hosted by Tom Bergon, "America's Funniest Home Videos" is the longest-running primetime entertainment show in ABC history. Each week AFV shines the spotlight on hilarious videos. Fans tune in to witness failures and fiascos and to submit their own mishaps for their chance at stardom.
>>
"America's Funniest Home Videos" official page
Friday, October 10
"Cristela" (New)
8:30 PM EST/PST, 7:30 PM CST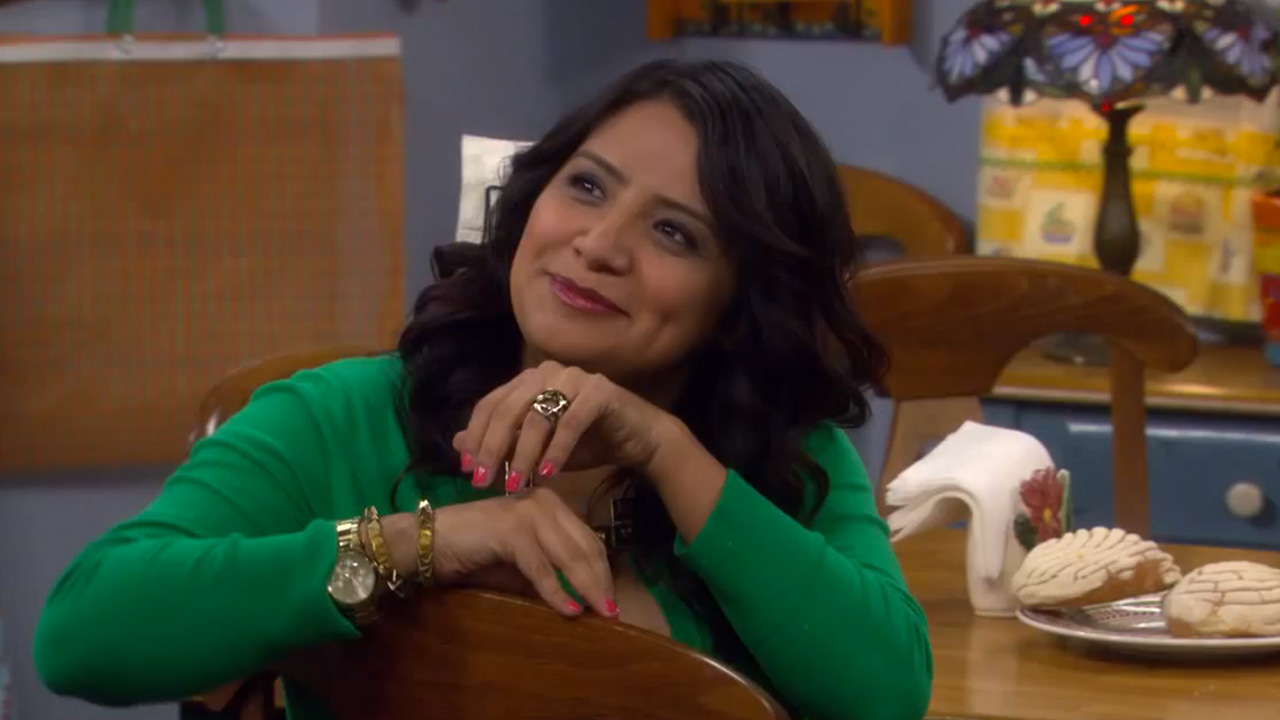 In her sixth year of law school, Cristela (Cristela Alonzo) is finally on the brink of landing her first big (unpaid) internship at a prestigious law firm. The only problem is that her pursuit of success is more ambitious than her traditional Mexican-American family thinks is appropriate. She's stuck straddling the old culture she's trying to modernize at home with her working-class family and the modern world she's trying to embrace in her professional career. Breakout comedian Cristela Alonzo stars in this hilarious comedy about laughing your way down the path of the new American dream.
>>
"Cristela" official page