Everybody's talking about the latest contribution to extreme selfies:
this man's photo from on top of Rio's famous statue
, Christ the Redeemer. In advance of this year's World Cup, he was given special permission by the Brazilian government to take the now-famous photo. See the video here, if you have a strong stomach:
In the spirit of well-known selfies, we've rounded up the best of the bunch for your viewing pleasure.
1. Beyonce selfie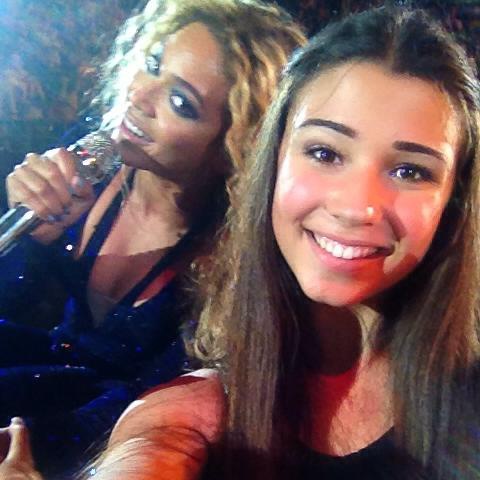 Beyonce made a fan's day when she showed up for what looks like a photobomb, but was originally a selfie.
2. Bill Nye selfie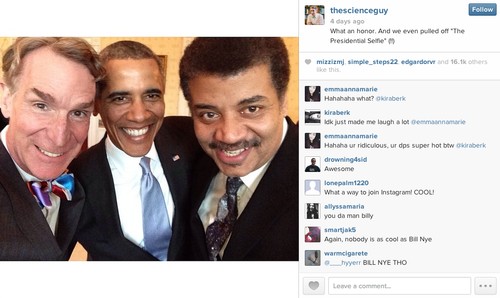 In this smartie sandwich, Bill Nye the Science Guy of 90's TV show fame poses with President Obama and Neil deGrasse Tyson, host of Cosmos. Oh, to be a fly on the wall...
3. Space selfie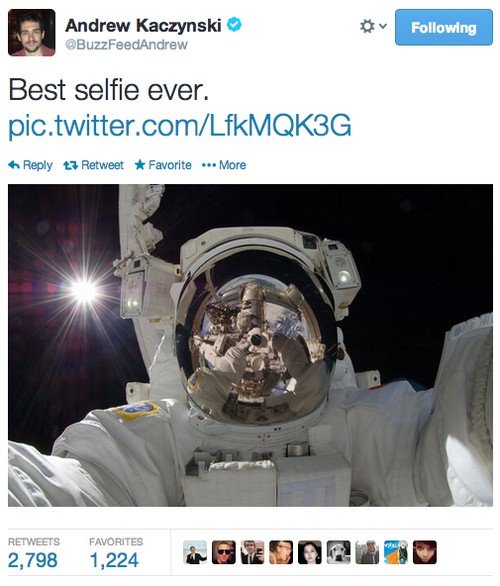 This may be the most "far-out" selfie we've ever seen (couldn't resist). Astronaut selfies should become a thing, don't you think?
4. Ellen selfie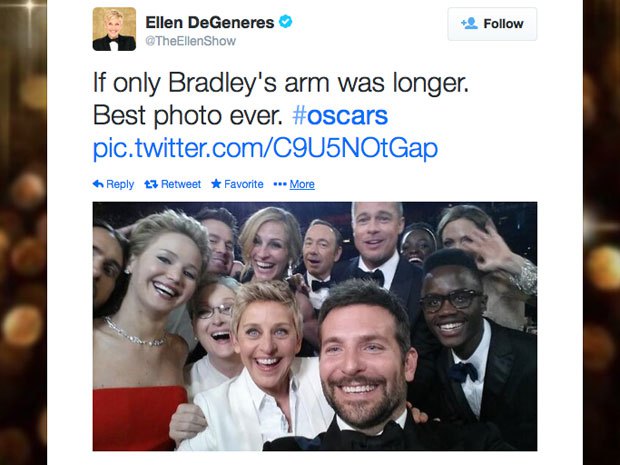 We had to include the selfie heard 'round the world: Ellen's selfie from the 2014 Oscars pulled in tons of starpower (and may be worth $1 billion).
5. Monkey selfie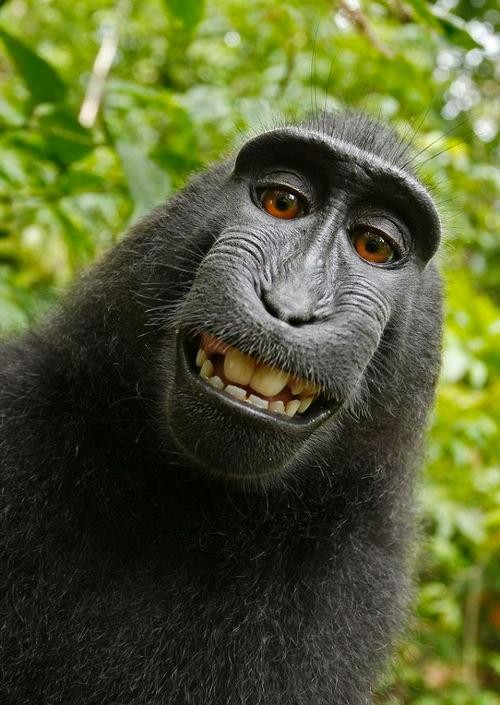 Humans don't have a lock on the selfie game - this macaque found the hidden cameras set up in his zoo habitat and decided to ham it up for his adoring public.
6. Meryl selfie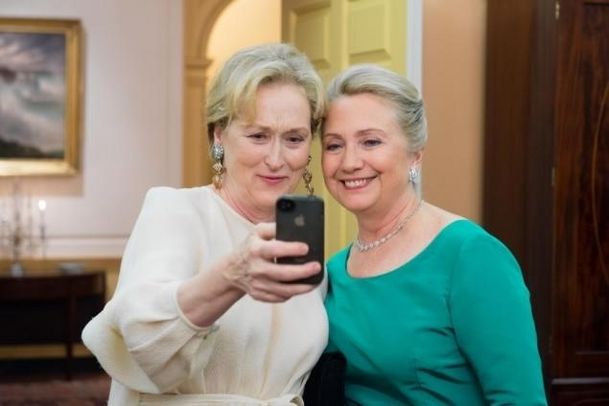 Even celebrities like to take selfies. In this case, screen queen Meryl Streep smiles with politics' favorite female, Hillary Rodham Clinton.
7. Ricky and Conan selfie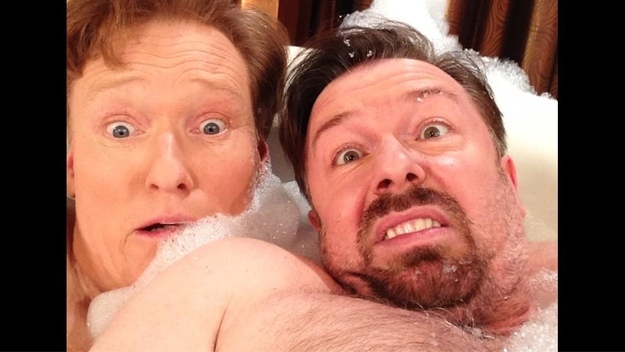 Jokester Conan O'Brien posed for a bathtub selfie with Ricky Gervais, famed British funnyman and bubble bath aficionado, on his late-night show.
8. Pope selfie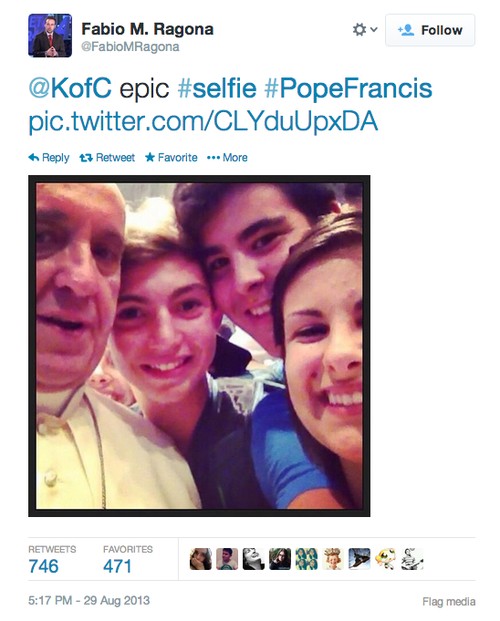 This one may be the mother of all selfies - or maybe the father. Here we see Pope Francis, considered by many to be the most progressive Pope, posing with some young Italians for a very memorable photograph.
Which selfie is your favorite? Let us know in the comments!