See if you can finish the lyrics to these Billboard Music Awards nominees.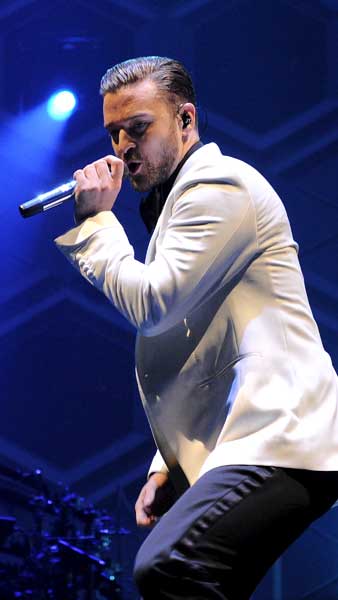 I'm a hot air balloon that could __ __ _____.
Hint: This song might make you feel like the title (or the opposite, if you think it's overplayed).



I'm breaking in, shaping up, then checking out _ ___ _____ ____.
Hint: This is the song that has that really dramatic gasp for air that you know you and your friends all sing (um, breathe?) along to.



I cut my teeth on wedding rings __ ___ _______.
Hint: This artist also mentions "jewels between teeth" in in another recent hit.



Light it up, like we're the stars of __ _____ ____, _____ ____.
Hint: Speaking of lighting it up, this artist also sings "Lights."



We'll fight 'til it's over, so we put our hands up like the _______ ____ ____ __.
Hint: I'm not the only one who misheard the first of these missing words as "city" am I?



Down a back road blowing stop signs through the middle, ____ _____ ____ _____, with you.
Hint: The title of the song is what all the cool kids used to do on a Friday night.



Only hate the road when_____ _______ ____.
Hint: If you're thinking of the right song, you should suddenly have visions of puppies from a certain Super Bowl commercial.

Answers:


...go to space.
Song: "Happy" by Pharell, nominated for Top R&B Song



...on the prison bus.
Song: "Radioactive" by Imagine Dragons, nominated for Top Hot 100 Song



...in the movies.
Song: "Royals" by Lorde, nominated for Top Hot 100 Song
(That other song was "Team," by the way.)



...the human race, human race
Song: "Burn" by Ellie Goulding. This video got her nominated for a special Milestone Award.



...ceiling can't hold us.
Song: "Can't Hold Us" by Macklemore and Ryan Lewis, nominated for Top Rap Song
(I suppose "ceiling" does make more sense.)



...every little farm town
Song: "Cruise" by Florida Georgia Line, nominated for Top Country Song



...you're missing home.
Song: "Let Her Go" by Passenger, nominated for Top Rock Song

How many did you get right?
You can watch the Billboard Music Awards on
May 18 at 8 p.m.
on ABC. Until then,
check out the finalists
.