ORINDA, Calif. (KGO) --
The effect of a winter that has been a lot wetter than in years past is showing in the trees. They have been starved for moisture after four years of drought, but now some trees just can't take all the water they're now getting.
A big oak toppled across Orinda's Miner Road Thursday morning, taking phone and cable lines with it, and closing the road for several hours. It is just the latest casualty in the battle between El Nino and the trees.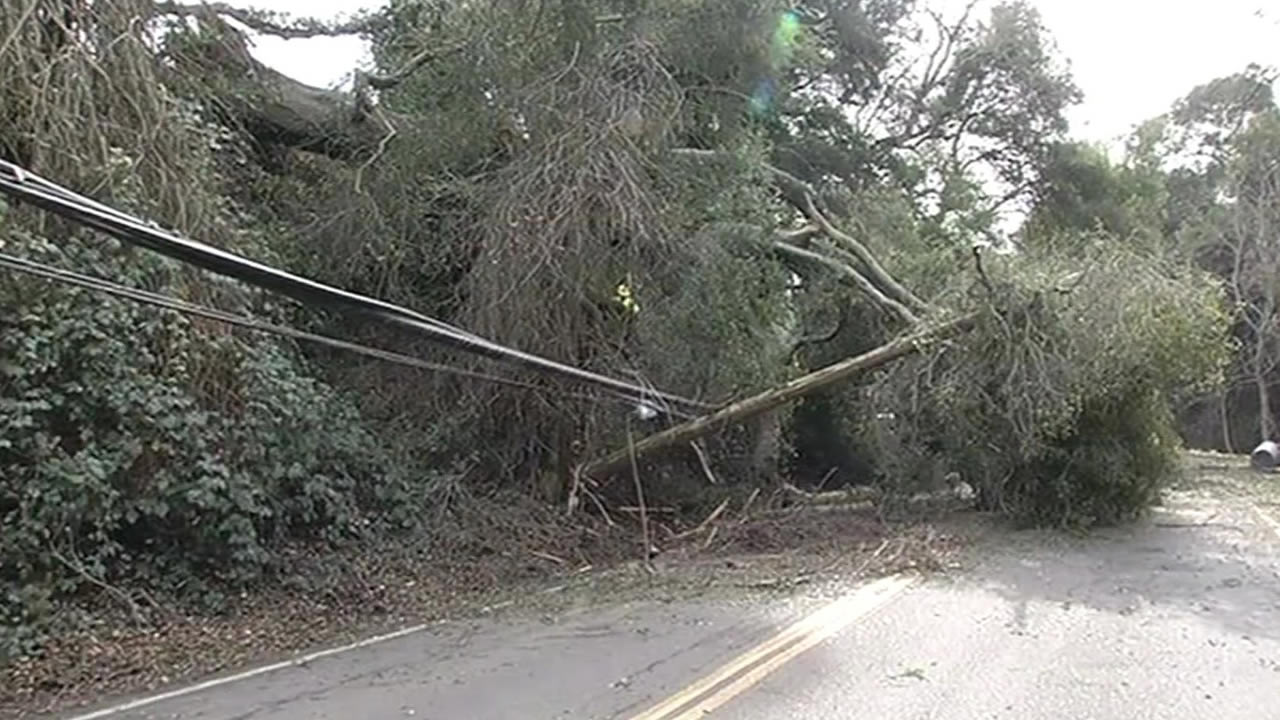 The sun may be shining, but there's no rest for tree crews, scrambling to get dangerous trees out of the way before the next round of heavy rains.
ABC7 News was there as a crew from Traverso Tree Service was removing a huge valley oak that was decayed and precariously close to a house.
VIDEO: Watch the Accuweather Forecast
Hugo Garibay from Traverso Tree Service said, "We're removing the whole tree. We have two days to do it. We're working on it now and hopefully we get it done by tomorrow."
When asked if they work in the rain and plan to continue through Friday's storm, Garibay replied, "We keep working, rain or shine."
Down the road, five tall pine trees got more than just a trim because they were next to a commercial building that would take the brunt of a failure.
PHOTOS: Rain, storms hit Bay Area during 2016 El Nino season
"Here we're working on big pine trees in the back. They were leaning towards the building and the property manager wants the trees out to prevent any future liability," Dustin Waraner from Waraner Tree Service said.
Though tree companies say they are booked up months ahead of time for routine work, they say there's always a spot open for an emergency.
Click here to download the ABC7 News App to get your weather forecast and severe weather alerts on the go, and click here for full coverage on El Nino.
What's the weather like #whereyoulive? Share your photos and videos on Twitter, Instagram, or Facebook by tagging them #abc7now. Your photos may be shown online or on-air!