MARTINEZ, Calif. (KGO) --
The California Highway Patrol is on a mission to save lives. Not with motorcycles and patrol cars, but with a little cotton swab you stick in your mouth. It all started with a drive to help one of their own.
RELATED: Bone marrow drives for CHP Officer Keith Meter
It all started when CHP Santa Ana Officer Keith Meter attended a bone marrow registry drive. He found out he was a match for an 8-year-old girl who needed a bone marrow transplant.
"When I got called I started the process and I found out that my blood counts were low at the time," he said. "And I ignored the fact that they told me to go to the doctor because I felt fine."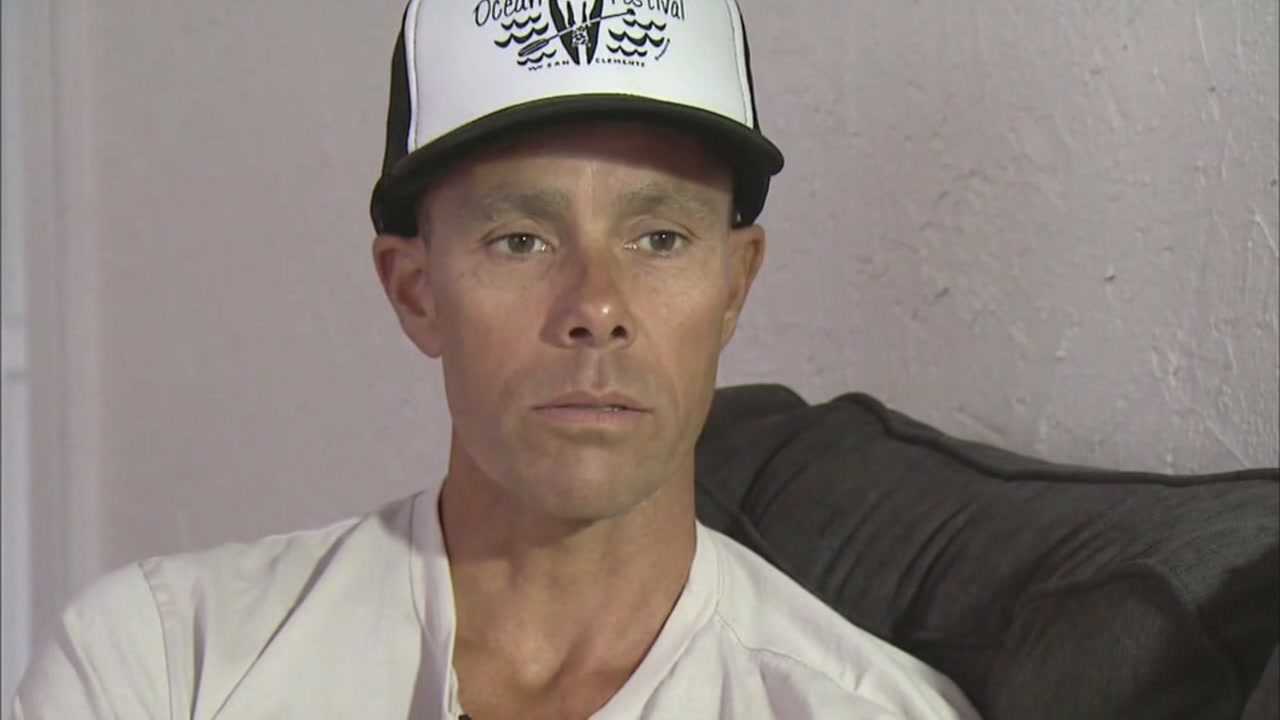 This undated image shows CHP Santa Ana Officer Keith Meter.
Meter was the picture of health. Always athletic, he helped the CHP win the Baker to Las Vegas Law Enforcement Run more than once.
But more testing revealed Meter had cancer and now he was the one who needed bone marrow.
"There is no cure for what I have," he said. "The only cure would be to get the bone marrow transplant."
Hearing Meter's story inspired his fellow officers to take action. Orgz registration drives all over the state in hopes of finding a match for him or for someone else.
"It's definitely a sense of family, and so you take care of one another like family," said CHP Officer John Fransen.
And what better way to save a fellow officer's life?
"It hit close to home," said CHP Officer Tim Leviste. "It made me think that it could possibly be me or somebody close to me."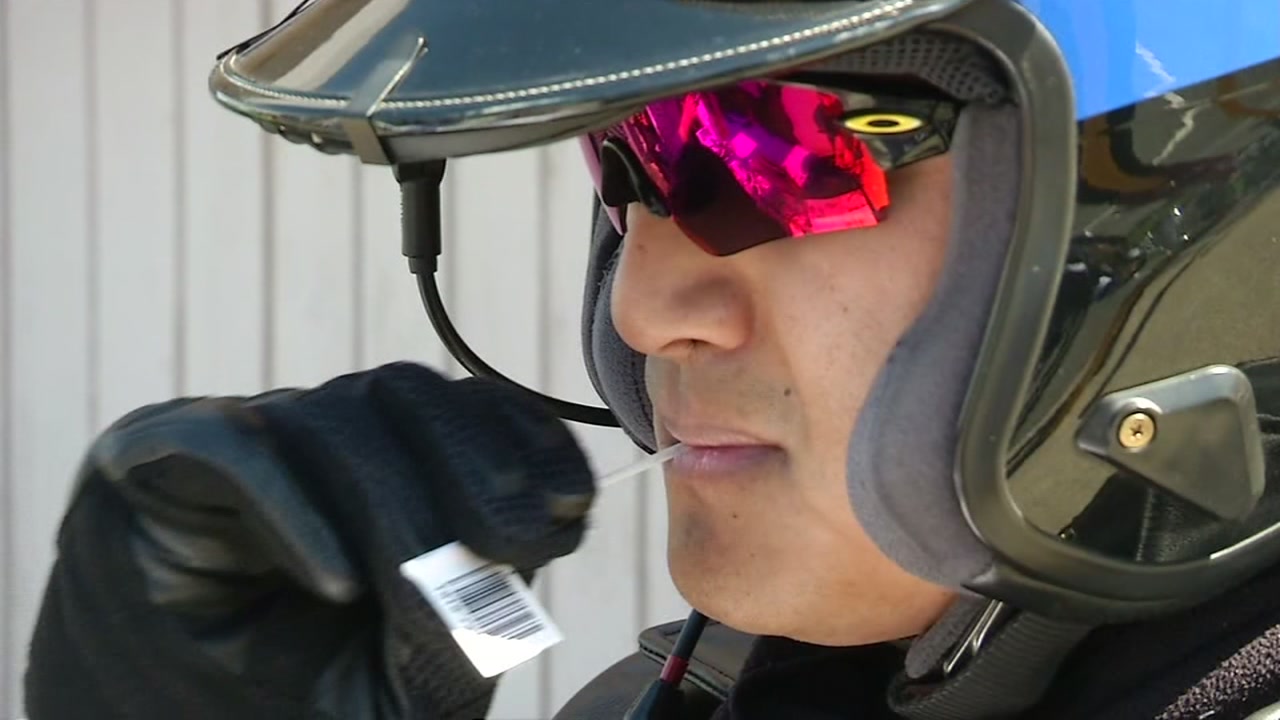 CHP Officer Tim Leviste swabs his cheek during a bone marrow drive in Martinez, Calif. on Wednesday, March 16, 2016.
The testing might make you feel silly as you swab your cheek. But if they match, the procedure is no joke.
"When you wake up, you will experience some lower back pain," said a worker at the bone marrow drive.
Officers say that's a small price to pay.
"It's for a good cause," said CHP Officer Erik Guitierrez. "You just close your eyes and just do it."
The drives are open to the public and the results go to the National Bone Marrow Registry.
"What we're about is saving lives. And not just out on the freeways, but in causes such as this," said Fransen.
They hope to save one life in particular.
"I couldn't be more thankful," said Meter. "For all the help they've given me and the awareness that they're providing, you know."
The CHP is holding bone marrow drives across the state looking for a life-saving match for fellow officer Keith Meter. They are back in the Bay Area on Friday in San Jose and Rohnert Park
Click here to learn more about these bone marrow drives.