HAYWARD, Calif. (KGO) --
BART unveiled its new fleet Wednesday that it's calling the fleet of the future; 775 new cars will eventually join the BART fleet.
The fleet of the future is light, bright, airy and high-tech. The series numbered 3001 are the first completed cars in the fleet of the future.
Inside, there are fewer seats with more standing room for those crowded during rush hour commutes. Three sets of doors line the car walls allowing easier access for passengers getting on and off the cars.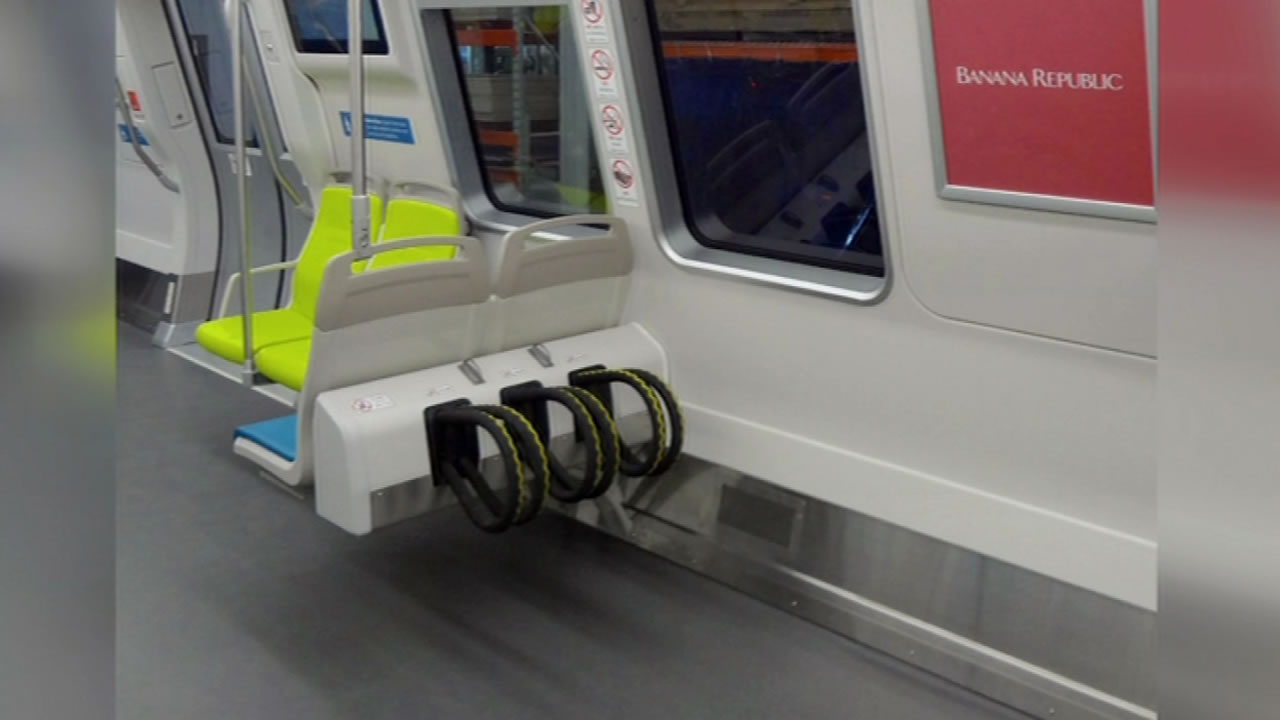 BART plans to roll out 775 of these new cars in the next five years. Each car costs $2 million and they are expected to join the fleet later this year.
But first it has to undergo and pass months of rigorous testing both on test tracks in Hayward and on the regular tracks after hours.
New video from BART showed car 3001 getting delivered. It was hauled across the country from New York, where it was made, and delivered to the BART storage lot on March 15.
This process will be repeated hundreds of times over the next few years. The good news is only the first 10 cars will require six months of tests to make sure no major re-engineering is necessary.
The subsequent cars will be tested for about a month and then join the fleet. By 2021 all of the new cars should be delivered.
Click here for more stories and videos about BART.