SAN FRANCISCO (KGO) --
People who live near a popular tourist spot in San Francisco say it's attracting thieves.
They're seeing an uptick in car and home break-ins at 16th Avenue Tiled Steps.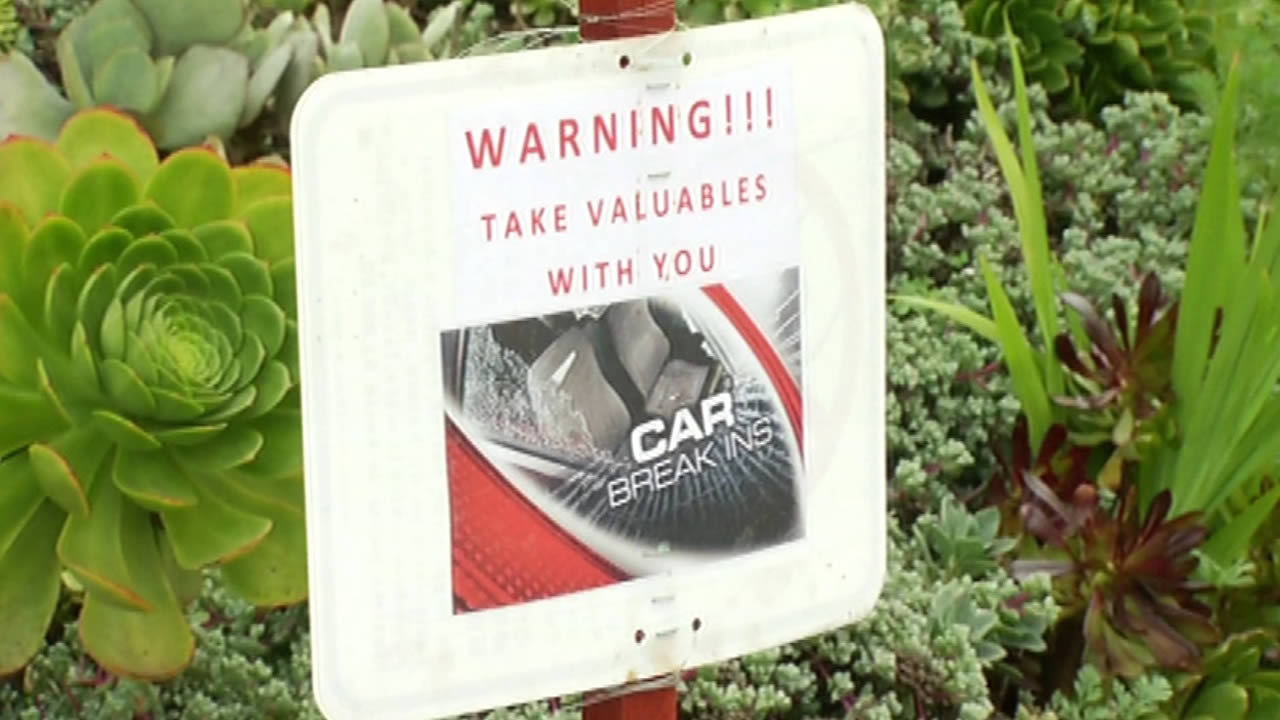 Tourists take pictures at the base of the mosaic steps in San Francisco's Inner Sunset.
Part of a car window and broken glass litters surrounding streets.
Neighbor Rachel Miller-Garcia said crime in the area is out of control. She no longer feels safe parking her car outside her own house. "The thieves are casing the area. They're looking for out of state plates. They're waiting for people to park. Sometimes they're as brazen to go up to someone and saying: 'So are you looking for the tiled steps? Make sure you keep walking all the way to top,'" she said.
She notes thieves have just enough time to empty out a car during the 10 minutes it takes an unsuspecting victim, usually a tourist, to walk up and down the tiled steps. Garcia has reported the break-ins and sightings of suspicious cars to police. "The precinct tells us they're inundated. They're absolutely inundated. They can't keep up with all the reports," Garcia said.
Neighbors are taking matter into their own hands. They've been posting flyers around the area warning visitors about break-ins.
They're also talking to people in person, posting warnings on Yelp, and have reached out to the city asking for permanent signage.
Garcia wants visitors to remember the beautiful art and stunning views from the top, not the ugly scene she's sick of seeing at the cars parked below.