SAN JOSE, Calif. (KGO) --
The ABC7 News I-Team has new information about a 32-year-old inmate who died at the Santa Clara County Main Jail on Monday. Sources confirm deputies used a controversial riot gun on the man at close range.
The coroner tells the I-Team an early examination of the body rules out an acute injury; there was no internal bleeding or broken bones. It will take weeks to conclude cause of death. But, we know much more about what happened to the inmate than the sheriff has released so far.
The I-Team obtained Walter Roches' mug-shot from April, after serving nearly four years in state prison for domestic violence.
On Sept. 20, he arrived at Santa Clara County's Main Jail on battery and drunk in public charges. Records obtained by the I-Team show Roches had been diagnosed with schizophrenia.
Sources familiar with the investigation tell the I-Team Roches experienced a "psychotic episode", as deputies responded to his maximum security cell on the fourth floor.
Santa Clara County Undersheriff John Hirokawa described what happened. On Tuesday he said, "Jail staff noticed he was banging the door with his fist and a bit angry."
Sources say Roches refused to take his psych meds, so officers decided to move him to the eighth floor mental health unit, but he refused to go. When pepper spray didn't work, the guards tried "Clear Out" tear gas and then, according to Hirokawa, "They deployed an air-powered plastic projectile."
It was a projectile from a riot gun -- yes, covered in plastic -- but containing metal beads for optimum impact.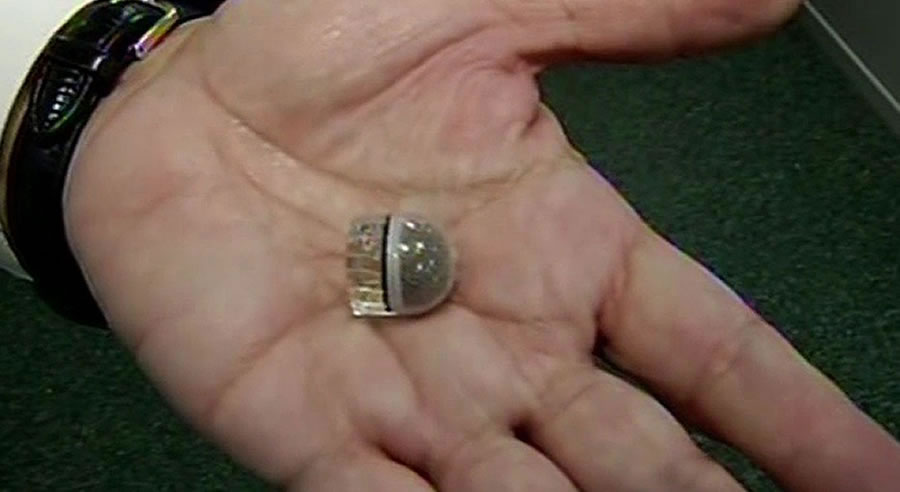 Officers hit Roches three times, spaced a minute apart. Sources tell the I-Team he had 15-inches of bruising on his upper abdomen and chest area. Five days later, this past Monday, Roches died at the jail. Sources say an officer found him with "a bloody froth coming out of his mouth."
On Tuesday, Sheriff Laurie Smith revealed a surveillance camera recorded Roches' cell extraction. She said, "I'm just talking about during the extraction time, we have, we have video of all of that, we have everything that we described here, we have all of it."
The sheriff will not release that video of the cell extraction, at this point. And she has not responded to I-Team requests for an interview. We'd like to know what training the officers had with that riot gun, and what guidelines they follow for its use.
Other sheriffs have strict rules about the FN-303. Guidelines from one department in the Midwest say: "... the potential for great bodily harm or death exists if the person's head or neck is struck at any range, or if the person is struck in the torso or mid-section at range of less than 12 feet."
Sources tell the I-Team an officer fired the FN-303 through the food tray port in the metal door, and Roches was standing only 6-8 feet away.
The Boston Police Department destroyed all their FN-303's, after a Red Sox celebration in 2004. An officer mistakenly shot 21-year-old Torie Snelgrove in the eye, killing her.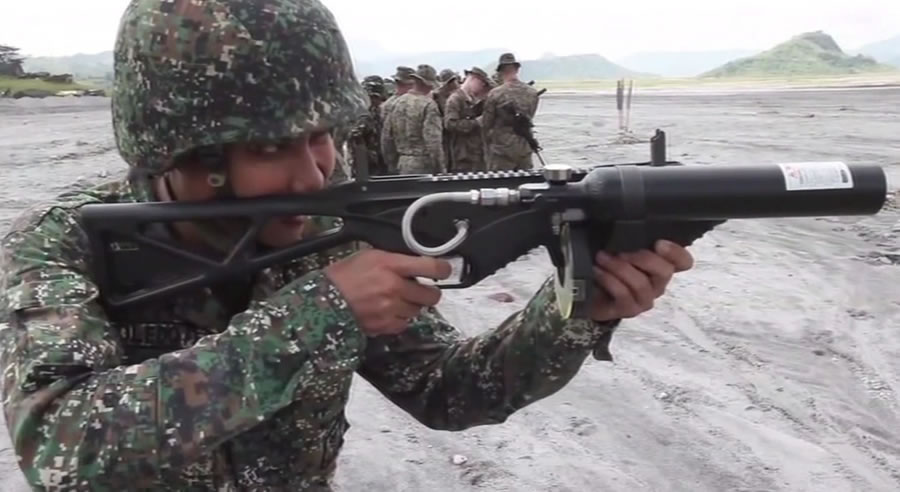 The FN-303 is a powerful weapon, used by the U.S. military for crowd control in Iraq, including prison riots.
Prison rights attorney Ernie Galvin tells the I-Team about Roches' cell extraction, "There are ways out of that situation other than use of force of any kind."
Galvin is one of the attorneys on the landmark Coleman case that addressed prison overcrowding and other issues. Last year, the state prison system prohibited the use of pepper spray and less lethal weapons such as the FN-303 "for inmates with mental health issues" unless there is "an imminent threat".
Galvin says, "Before they use all that on a person alone in the cell, there should be a very, very good reason reviewed by a very high official at the institution as to why they did that."
That is one of the questions the I-Team would like to ask Sheriff Laurie Smith -- was she informed before the officer used the riot gun on the inmate? Her press officer told us throughout the day he was arranging the interview, but never came through. We'll keep at it.