The arrival of a new hashtag,
#FeministsAreUgly
, has feminists around the world posting selfies on Twitter, repurposing the word 'ugly' to mean something beautiful.
The hashtag #FeministsAreUgly has been trending for the past few days after many men and women became upset over its appearance in other people's tweets. Almost immediately, feminists and their supporters adopted the hashtag for their own means by openly displaying photos of 'what a feminist really looks like.' The online movement calls for an end to superficial judgement and has drummed up a lot of support, initiating a surge of feminism discussion and debate on Twitter.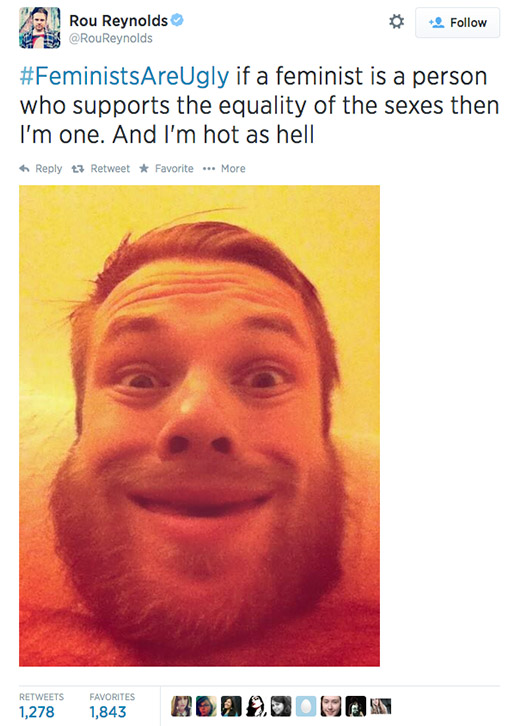 However, there are also feminists who oppose posting selfies with the hashtag, believing it ignores the fact that feminism should have nothing to do with physical appearance.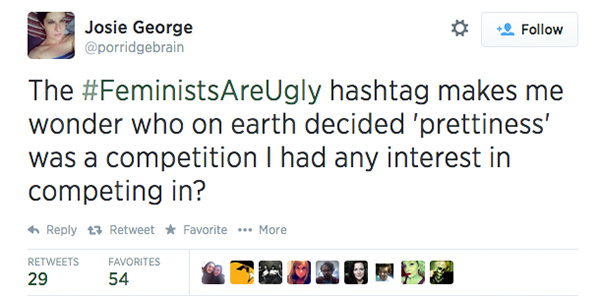 Though many sources attribute the origins of the hashtag to anti-feminists using it as a derogatory jab toward feminists, a rather large contingent of the Twitter community disagrees. Reportedly, the hashtag was actually created by two 'feminist activists.' The two often-credited 'co-creators' of the hashtag, Twitter users @LilyBolourian and @cheuya, say its use was intended as satire.
The original use of the hashtag here: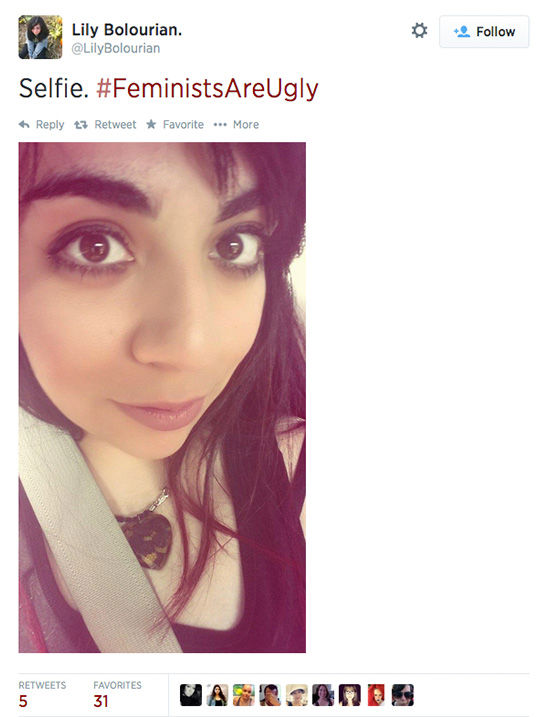 The 'co-creator' tries to explain that it was not created by anti-feminists: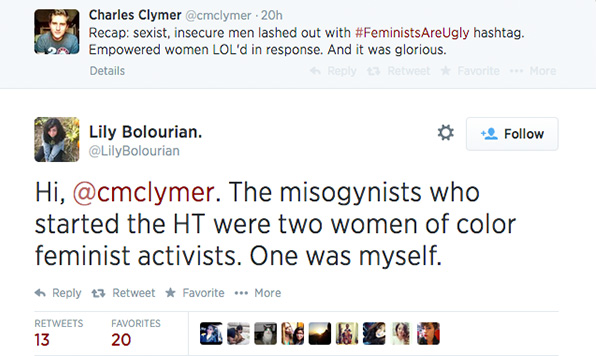 Despite this, many incensed feminists blasted their feeds with disdainful remarks to the thought-to-be misogynistic anti-feminist hashtag creators. Though, sure enough, once their feeds were full of pro-feminism selfies, anti-feminists finally entered the fight -- further fueling the online debate.
Though being accelerated by misunderstood context, there are now widespread discussions about gender roles, equality, and sexism happening, almost unavoidable to Twitter users.
What do you think about this new Twitter trend? Let us know in the comments below.