SAN FRANCISCO (KGO) --
It's a sight that's making the tourists happy at San Francisco's Pier 39. The
sea lions
suddenly returned to the docks on Thursday, a little more than a month after they vanished.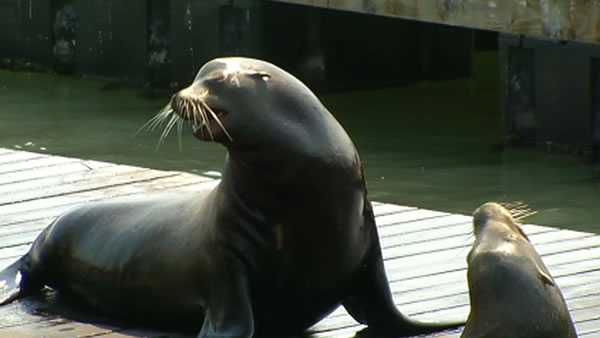 The sea lions have been a popular attraction since they
first arrived
back in 1990.
They were a fixture for 20 years until 2009, when they mysteriously vanished for three months.
Marine experts said breeding and feeding, as well as construction projects, are probably the reason for the coming and goings.