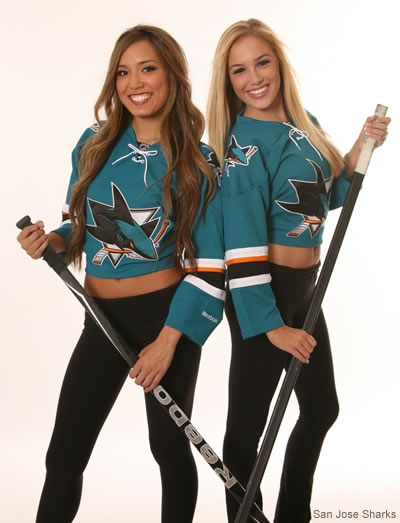 SAN JOSE, Calif. -- A battle is heating up on the ice in San Jose over a plan to make so called "ice girls" part of the Shark's home games.
Ice girls typically wear cheerleader-style uniforms and serve both as an ice crew and cheer squad.
Opponents say ice girls will alienate Sharks fans who feel it objectifies women.
The Sharks tell ABC7 News media partner the
San Jose Mercury News
that the protests are unfounded because men will also be part of the ice squad.
The team also says the women's uniforms are more tasteful than those of other teams.