The World Cup craze isn't just for grownups. See how kids in Brazil and around the world are celebrating football.
Of course, they're watching TV around the world...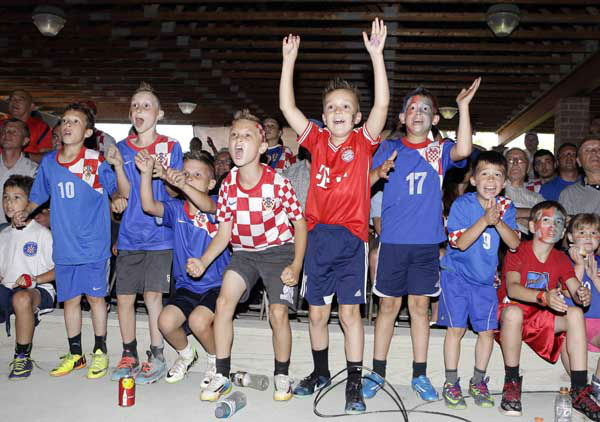 Children cheer for Croatia as they watch the World Cup match between Croatia and Brazil at the Croatia Cleveland Soccer Club (AP Photo/ Tony Dejak)
Other kids are so inspired, they're playing football around the world...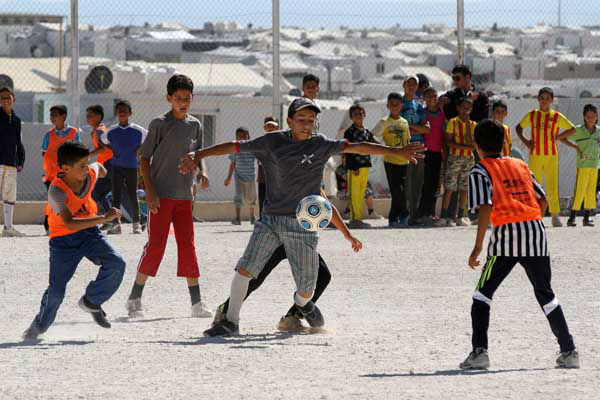 Syrian refugee children play soccer as others watch at the Zaatari refugee camp in Mafraq near the Syrian border in Jordan (AP Photo/ Raad Adayleh)
Back in Brazil, kids are crowding around TVs anywhere they can...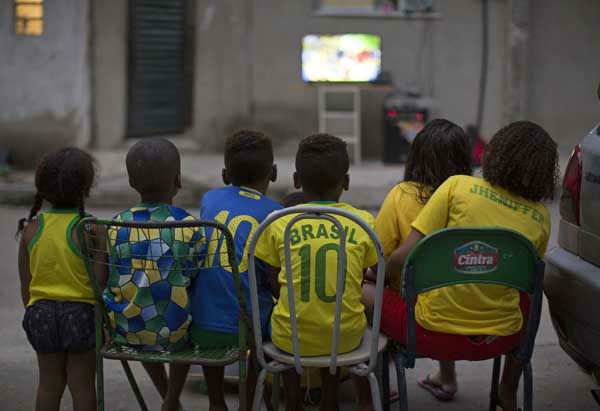 Children watch the World Cup opening match between Brazil and Croatia in an alley at the Mangueira slum, in Rio de Janeiro, Brazil. (AP Photo/ Leo Correa)
And playing football all over the host country...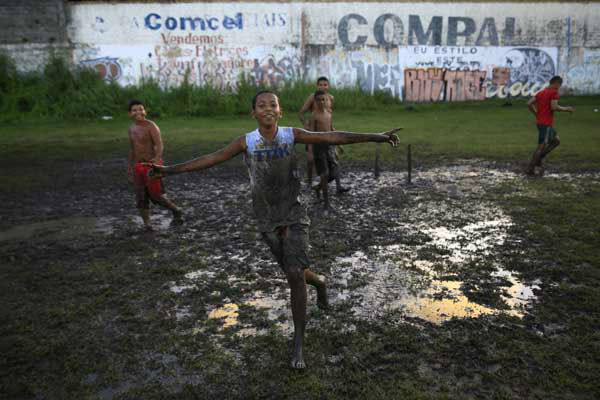 Children play barefoot soccer in a muddy field in Natal, Brazil AP Photo/ Hassan Ammar
They're even starting pick-up games right outside the World Cup stadiums!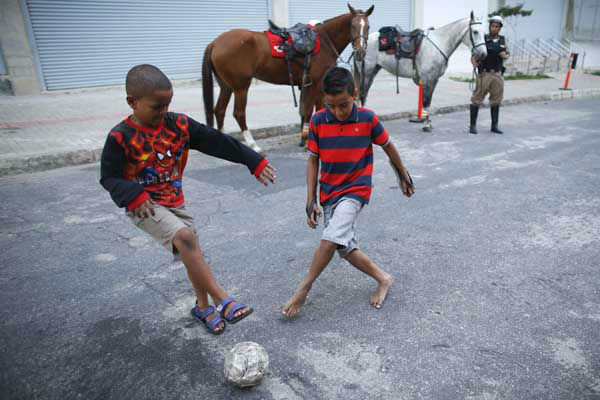 Children play soccer next to mounted police outside the Independencia Stadium Photo/Victor R. Caivano
They helped welcome the world to Brazil
Some are lucky enough to be part of the game ceremonies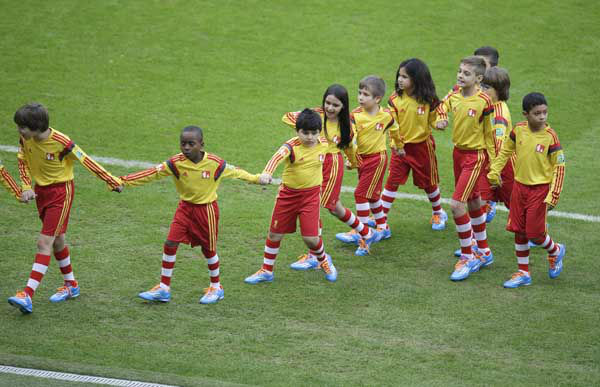 Children hold hands as they leave the pitch after the game opening ceremony they took part in at the beginning of the group H World Cup match between South Korea and Algeria AP Photo/ Michael Sohn
While others get to meet their favorite players!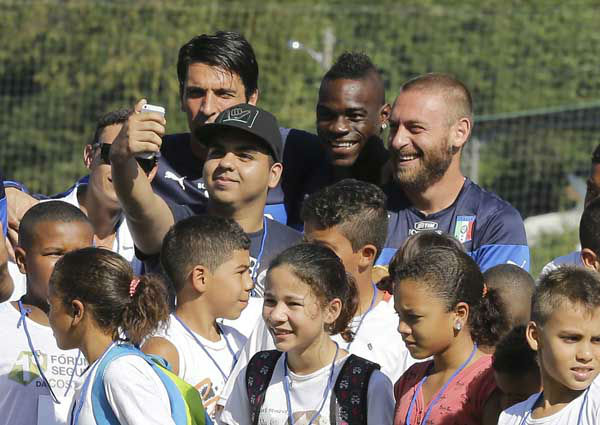 Italy's players, from left, Gianluigi Buffon, Mario Balotelli, and Daniele De Rossi pose for photos with children prior to training in Mangaratiba, Brazil Photo/Antonio Calanni
Some even get to take on their favorite soccer star
And of course, the standard craze for all soccer kids (and some adults) - the stickers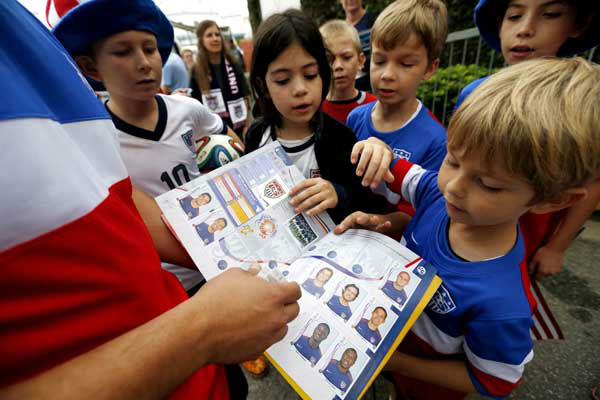 Flavio Aquino, of San Diego, holds up a sticker book with portraits of the U.S. men's soccer team players as children gather around outside the Sao Paulo FC training center AP Photo/ Julio Cortez
SEE MORE PHOTOS