Google identifies employee hit and killed by shuttle bus near Googleplex Monday night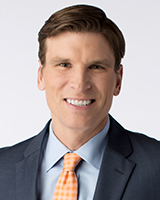 By
Matt Keller

Wednesday, November 7, 2018
MOUNTAIN VIEW, Calif. (KGO) -- A Google employee was hit and killed by a Google bus at an intersection next to the Googleplex in Mountain View Monday night.
A temporary memorial of flowers and balloons were placed at the corner of Charleston Road and Huff Avenue.
Police say a Google bus hit a woman in her 20's around 6:45 p.m. Monday.
A Google spokesperson identified her as Emily Hong, who worked in the finance organization.
Investigators are not saying who was at fault but police say this area is of concern because of the high number of vehicles, bicyclists and pedestrians.
"We do know that's an area of concern for residents and Googlers over there. So I think part of the conversation going forward is is there a change that needs to happen out there? If so, what that may be," said Mountain View Police spokesperson Katie Nelson.
Police say the driver of the Google bus cooperated with investigators at the scene, and drugs or alcohol do not appear to be a factor.
Google spokesperson Gina Scigliano issued a statement saying Hong was beloved by her colleagues and brought an incredible spark to Google.