Record heat sets record, scorches San Francisco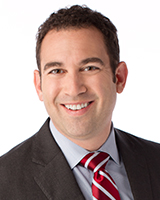 By
Jonathan Bloom

Saturday, September 2, 2017
SAN JOSE, Calif. (KGO) -- San Francisco is often the coolest spot in the Bay Area but Friday it was hotter than ever, literally.
DANGEROUS HEAT: ABC7 News forecast for Friday afternoon
From San Francisco Con to the San Francisco Zoo, people (in costumes) and animals alike are trying to find ways to beat the heat.
Watch the video in the player above for the full story.
Click here to download the ABC7 News App to get your weather forecast on the go. And make sure you enable push alerts for immediate notifications and severe weather alerts.