BRISBANE, Calif. (KGO) -- Fremont police believe the torso discovered near the Dumbarton Pier may be linked to a missing Brisbane woman named Shelly Titchener.
That missing woman's home in Brisbane became a crime scene on Wednesday because of a bizarre, tragic development involving her husband. It's a story you saw first on ABC7 News.
WATCH VIDEO:
Fishermen find woman's torso near Fremont's Dumbarton Pier
Shelly Titchener disappeared the day before Valentine's Day and her husband reported her missing two days later. ABC7 News was there at about 10:30 a.m. Wednesday when law enforcement from two agencies, Brisbane and Fremont, showed up to investigate.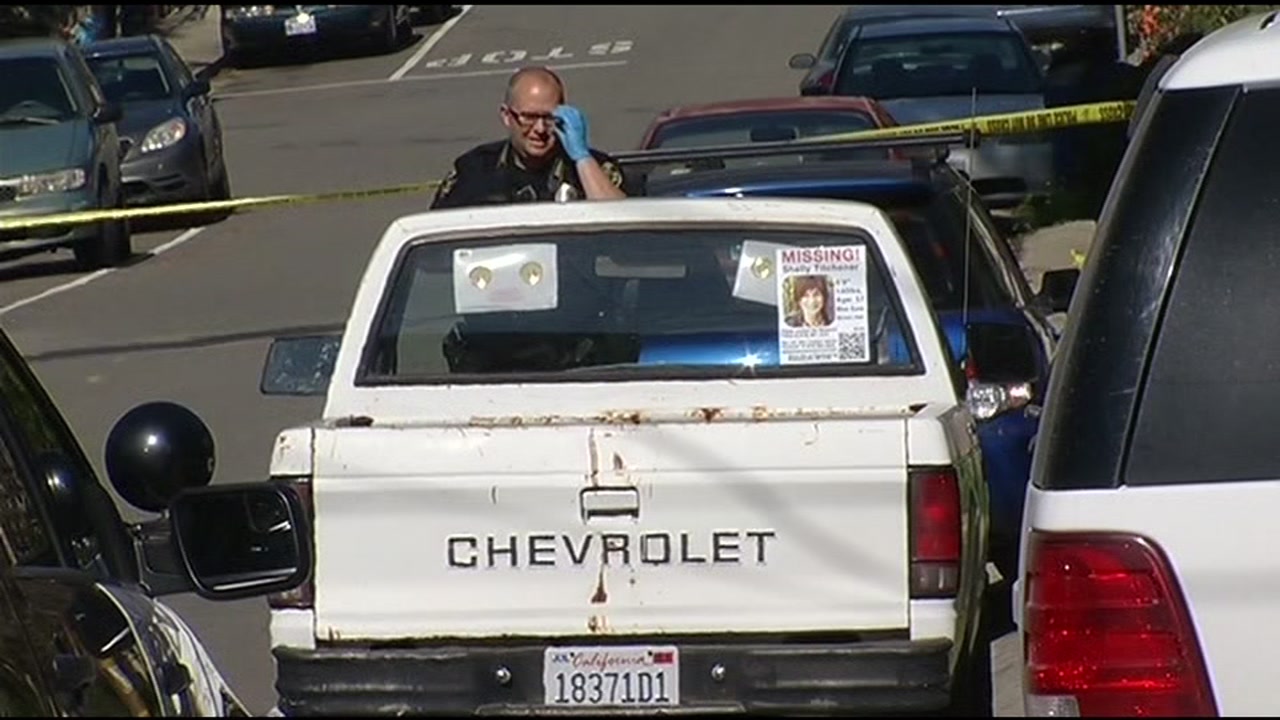 "We have a very strong feeling that it is in fact Shelly, the missing person out of Brisbane, but until coroner says positively identified we can't say 100 percent it is her," Fremont Police Department spokesperson Geneva Bosques said.
The coroner will likely need to do DNA testing on the torso because police said they haven't collected anything else that would help them positively identify the person.
WATCH VIDEO: Investigators search for clues where woman's body part as found
Officials confirmed that her husband died after jumping off the Bay Bridge and that he was not named as a suspect, but was a person of interest.
The Brisbane Police Department is now the lead agency on this case. While one of Shelly's two sons posted on social media that both his parents passed away, the Alameda County Coroner's Office has not confirmed the remains found are Shelly.
On Sunday night, fishermen found a woman's torso near the Dumbarton Pier. Fremont police investigators found more remains in the same area Tuesday night. "I can't answer specifically what that information was, but it was enough for them to feel that it was important enough to call us to start including us on what was going on in their case," Brisbane Police Department Cmdr. Robert Meisner said.
"Until we resolve every lead and get every fact we're going to be willing to accept any conclusion whether it was one person or more than one person," Meisner said.
Detectives are currently working on processing evidence collected at the Titchener home and at Paul's place of business.
The Dumbarton Pier remained closed on Thursday.
Court records show the Titcheners filed for divorce in 2001. Some neighbors said they heard the couple fight in the past, but Brisbane police said there was no history of domestic violence on record.
ABC7 News Reporter Amy Hollyfield contributed to this story.