SAN MATEO COUNTY, Calif. (KGO) --
Mosquitoes infected with West Nile Virus have been detected, for the first time, in San Mateo County.
In response, the San Mateo County Mosquito and Vector Control District plans to spray in portions of Belmont, Foster City, Redwood City, Redwood Shores and San Mateo on Thursday.
The fogging will occur between 9 p.m. and 5 a.m. in a primarily residential area roughly bordered by Regan Drive to the southwest, Belmont Slough to the east and Beach Park Boulevard to the north.
That also includes the Oracle campus and Bayshore Technology Park.
The affected areas include parts of zip codes 94404, 94065 and 94403, the district says.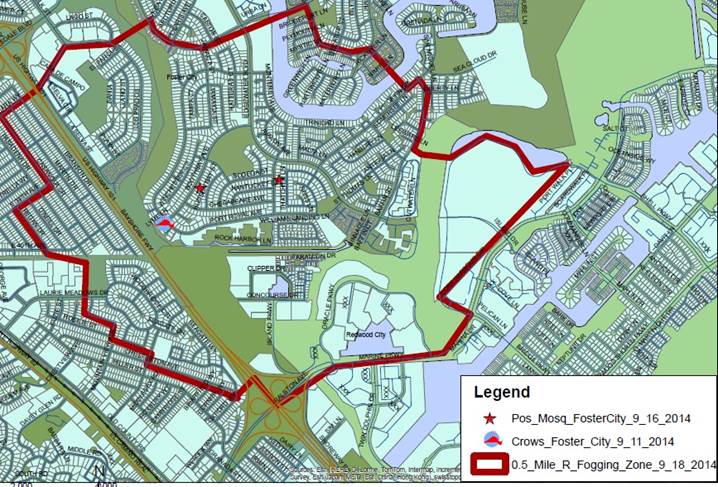 According to SMCMVCD, the chemical to be used is called Zenivex, a formula that is EPA approved to be safe for use in all urban areas. No precautionary measures need to be taken by residents within the fogging area.
They're also asking for people to keep an eye out for dead birds and squirrels, a sign that West Nile is circulating. Sightings should be reported to the West Nile hotline
online
or by calling (877) 968-2473.
For more information about the upcoming fogging, contact the district at (650) 344-8592 or visit their
website
.