BRISBANE, Calif. (KGO) -- ABC7 News has learned new information about the human remains found in Fremont and a possible link to a missing person's case. That missing woman's home in Brisbane became a crime scene on Wednesday because of a bizarre, tragic development involving her husband. It's a story you saw first on ABC7 News.
Shelly Titchener disappeared the day before Valentine's Day and her husband reported her missing two days later. ABC7 News was there at about 10:30 a.m. Wednesday when law enforcement from two agencies, Brisbane and Fremont, showed up and asked us to move because it was going to be an active crime scene.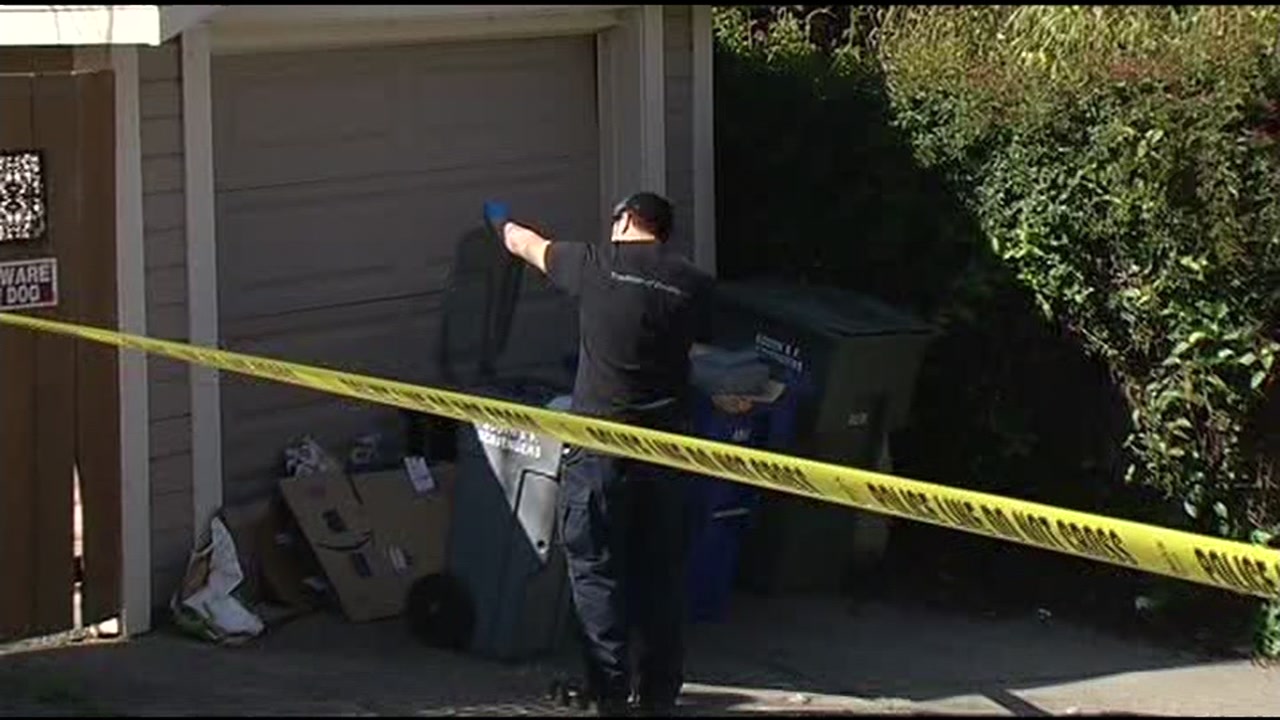 The 57-year-old wife and mother has been missing for a week and a half. Her husband, Paul, reported her disappearance two days later.
"The husband came up to our house and asked us if we've seen her or anything," said neighbor Phil Tandecki.
Brisbane police say Paul told investigators that Shelly left her cellphone and laptop at home and that she had a history of bipolar disorder and depression.
WATCH VIDEO:
Fishermen find woman's torso near Fremont's Dumbarton Pier
"Two days ago him and his son, they were putting up these signs," said Tandecki.
On Wednesday, those missing signs were covered by crime scene tape. After serving a search warrant at the home, investigators spent much of their time out back. They swabbed a white Chevrolet. The vehicle with Shelly's picture in the windshield is registered to her husband, Paul.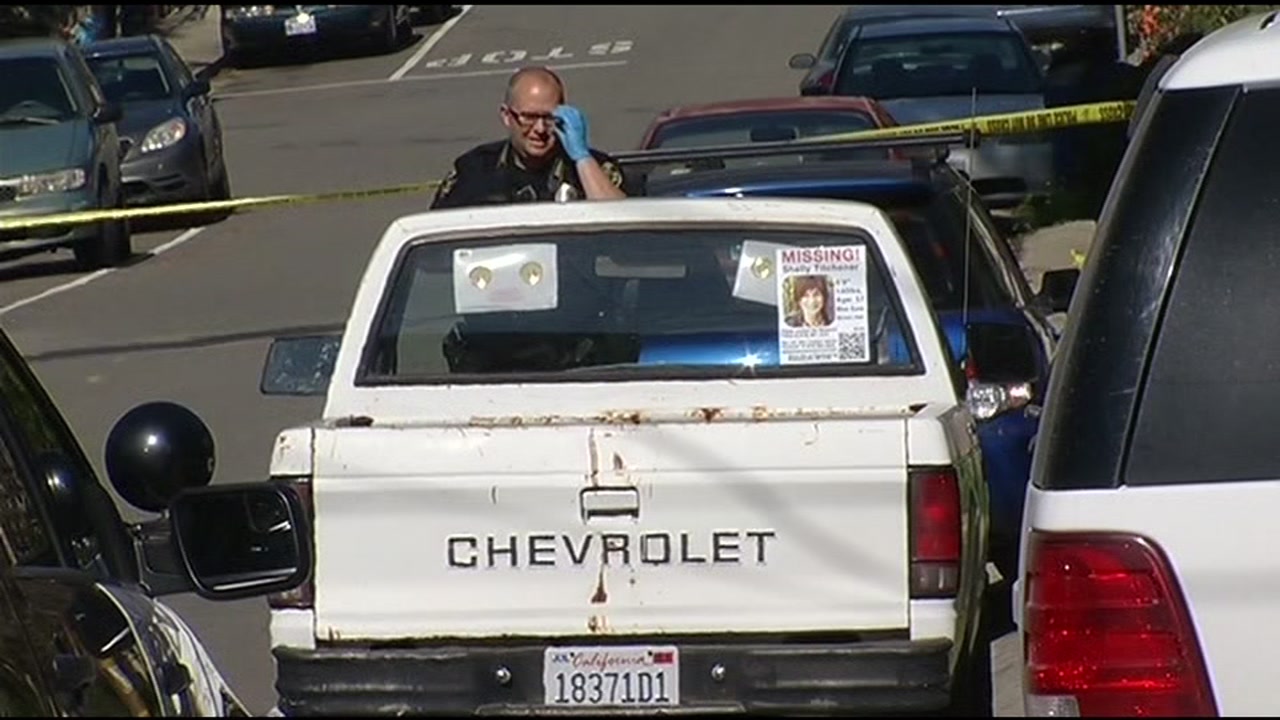 The Fremont police connection to a Brisbane missing person case began Sunday night. Thirty miles from Brisbane, fishermen found a woman's torso near Dumbarton Pier.
Then, Tuesday night investigators searched for additional body parts and the coroner's office picked up what appeared to be more remains around 8 p.m. Sources say it was a woman's extremity.
Also on Tuesday, just after 9 p.m., there were reports of a Bay Bridge jumper. The San Francisco Coroner's Office confirms the victim was identified through fingerprints as 62-year-old Paul Titchener Sr. of Brisbane, Shelly's husband.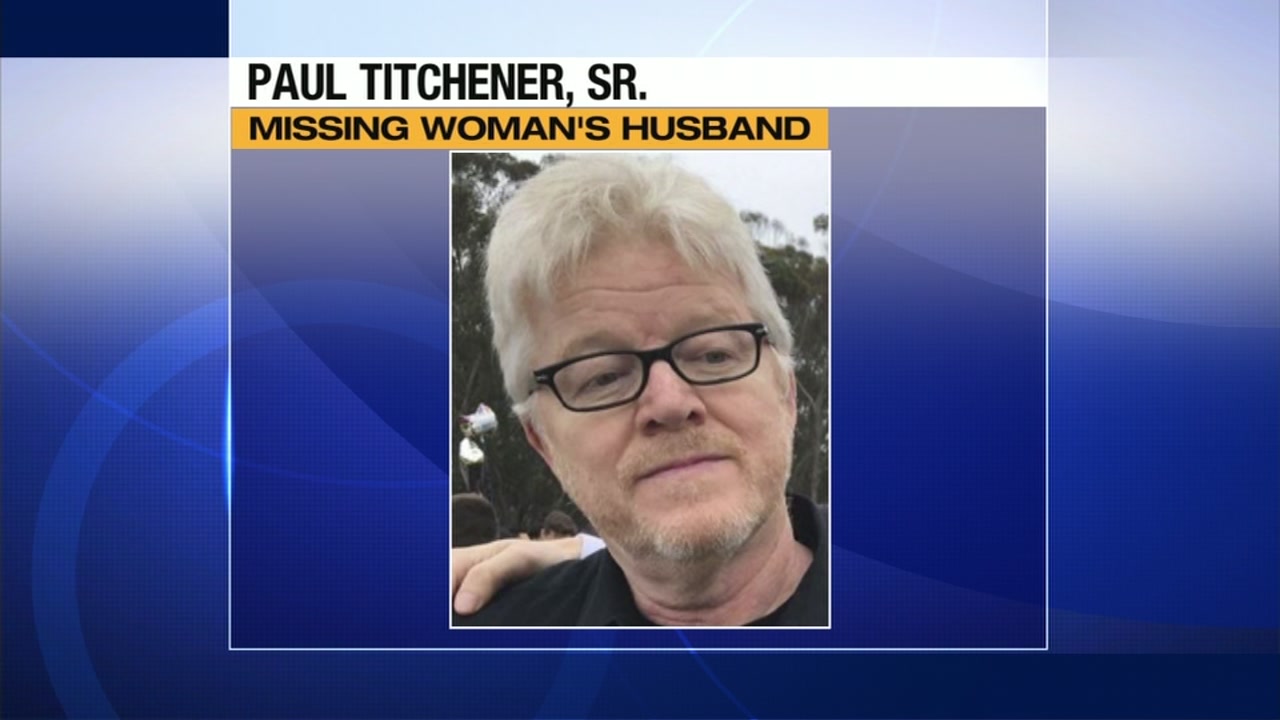 Neighbors were unaware of these developments as Fremont police continued to investigate.
Tandecki described talking to Paul. He said, "He was kind of broke down about it."
As for the human remains found 30 miles from there, Tandecki said, "I don't know what to say about that, I hope it's not her."
Tandecki said he never heard the couple fighting, but other neighbors off camera said there was tension when Paul, who had left the home, for a time moved back in.
Neighbors say they've heard shouting come from the house over the years, but they say all of this is still a shock. DeeDee Porter lives next door and was one of the last people to see both Titcheners alive. She said, "None of us can construct that scenario in our heads where that makes sense. I mean they were nice neighbors and he was a nice, respectful, quiet guy."
WATCH VIDEO: Investigators search for clues where woman's body part as found
ABC7 News spoke with Shelly's brother, Scott Carmichael, on the phone. He said, "I'm devastated, I'm shocked."
Carmichael says he felt suspicious about his brother-in-law and thought Paul was maybe holding back information.
Still, Carmichael holds onto some hope Shelly could be out there.
DNA evidence will be likely used to make that determination.
In a statement released Wednesday night, Fremont police said that while they cannot confirm the body is that of Shelly, they cannot rule it out. They also confirmed that her husband died after jumping off the Bay Bridge and that he was not named as a suspect, but was a person of interest.
The Titcheners leave behind two sons. Wednesday evening, one of them wrote on Facebook, "My mother Shelly Titchener and father Paul Titchener have recently passed. I hope that you will all respect the privacy of my family and I. Thank you to everyone who supported us in the search for my mother."