SCHOHARIE, New York -- The supersized limousine that crashed and killed 20 people outside a country store failed a safety inspection last month and shouldn't have been on the road, and the driver wasn't properly licensed, New York's governor said Monday.
The state moved to shut down the owner, Prestige Limousine, as state and federal authorities investigated the cause of Saturday's wreck in Schoharie.
The crash about 170 miles north of New York City came three years after another deadly stretch-limo wreck in New York state spurred calls for Gov. Andrew Cuomo to examine such vehicles' safety. It was not clear whether the state took any steps to do so.
Among the passengers killed in Saturday's crash were newlyweds, young parents, four sisters and their friends -- all who were heading to a birthday party.
The collision turned a relaxed Saturday afternoon into chaos at an upstate New York spot popular with tourists taking in the fall foliage, with witnesses reporting bodies on the ground and broken tree limbs everywhere. An aunt of one of the victims in the vehicle said the group had been on the way to a birthday celebration.
The 2001 Ford Excursion limousine was traveling southwest on Route 30 in Schoharie, about 170 miles (270 kilometers) north of New York City around 2 p.m. when it failed to stop at a T-junction with state Route 30A, State Police First Deputy Superintendent Christopher Fiore said at a news conference in Latham, New York.
It went across the road and hit an unoccupied vehicle parked at the Apple Barrel Country Store, killing the driver and 17 passengers, as well as two people outside of the vehicle.
Governor Andrew Cuomo said Monday that the driver was not properly licensed. He added that the vehicle failed a NYS DMV inspection last month and should not have been on the road.
The cause of the accident is still under investigation. It is not yet known if it was caused by a vehicle malfunction, operator error or some other factor.
WATCH: Gov. Cuomo discusses deadly limo crash
Investigators were conducting autopsies, including on the driver, to see if drugs or alcohol were factors, and the National Transportation Safety Board was also looking into whether the limo had any mechanical problems.
But officials already saw some red flags, Cuomo said: The driver didn't have the necessary commercial license, the limo had been cut apart and lengthened in a way Cuomo said violated federal law, and the vehicle failed a state inspection that examined such things as the chassis, suspension and brakes.
"In my opinion, the owner of this company had no business putting a failed vehicle on the road," the governor said while attending a Columbus Day Parade in New York City. "Prestige has a lot of questions to answer."
Police seized three additional vehicles from the limo company as part of the ongoing criminal investigation.
ABC News also reported Monday that the registered owner of the limousine that crashed over the weekend used to be an FBI informant.
Shahed Hussain testified as part of two terrorism cases, including a 2009 sting operation that disrupted an alleged plot to bomb a Bronx synagogue. The other case was out of Albany and involved terrorism financing.
Hussain became an informant in 2002 after he was arrested on fraud charges while working for the state DMV.
He was caught helping immigrants cheat on driver's tests and cooperated with the FBI in order to avoid deportation to Pakistan, ABC News reported.
It is believed Hussain has in recent years gone back to Pakistan, leaving his sons to run the company.
Witnesses, neighbors and family members of the victims were left grieving and trying to piece it all together.
The crash "sounded like an explosion," said Linda Riley, of nearby Schenectady, who was on a shopping trip with her sisters and had been in their parked car at the time at the store. When she got out of her vehicle, she saw a body on the ground, she said. People started screaming.
The store manager, Jessica Kirby, told The New York Times that the limo was coming down a hill at "probably over 60 mph."
In a Facebook post on Saturday, the store thanked emergency responders for their actions. The store posted Sunday that it was open "and could use your hugs."
Authorities said they won't release names of victims or other specifics until all families have been notified, but state police set up a hotline for family members.
The sister of one victim released a photo and some information. She said her sister Amanda Halse and her boyfriend, Patrick Cushing, were killed in the limo.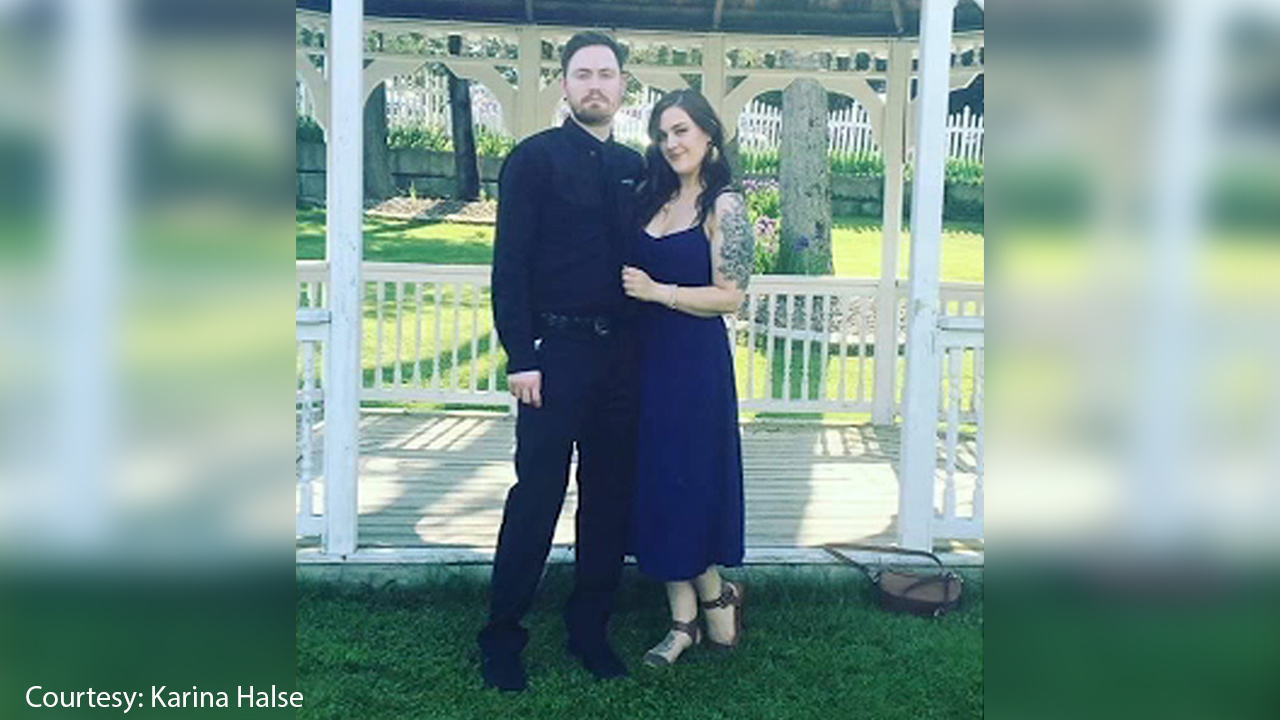 "My sister was someone who was very spontaneous and just liked to have a lot of fun," said Karina Halse, victim's sister. "She was just a great human being all around. She just wanted to make sure everyone was happy. She was the best sister I ever could have had in my life, I'm so grateful that I had her and I will cherish her memory forever."
Speaking through tears, Valerie Abeling, said her niece Erin Vertucci was among the victims, with her newlywed husband, Shane McGowan, and were on their way to the birthday party of a friend when the crash occurred. She said her own daughter had been invited along but couldn't go.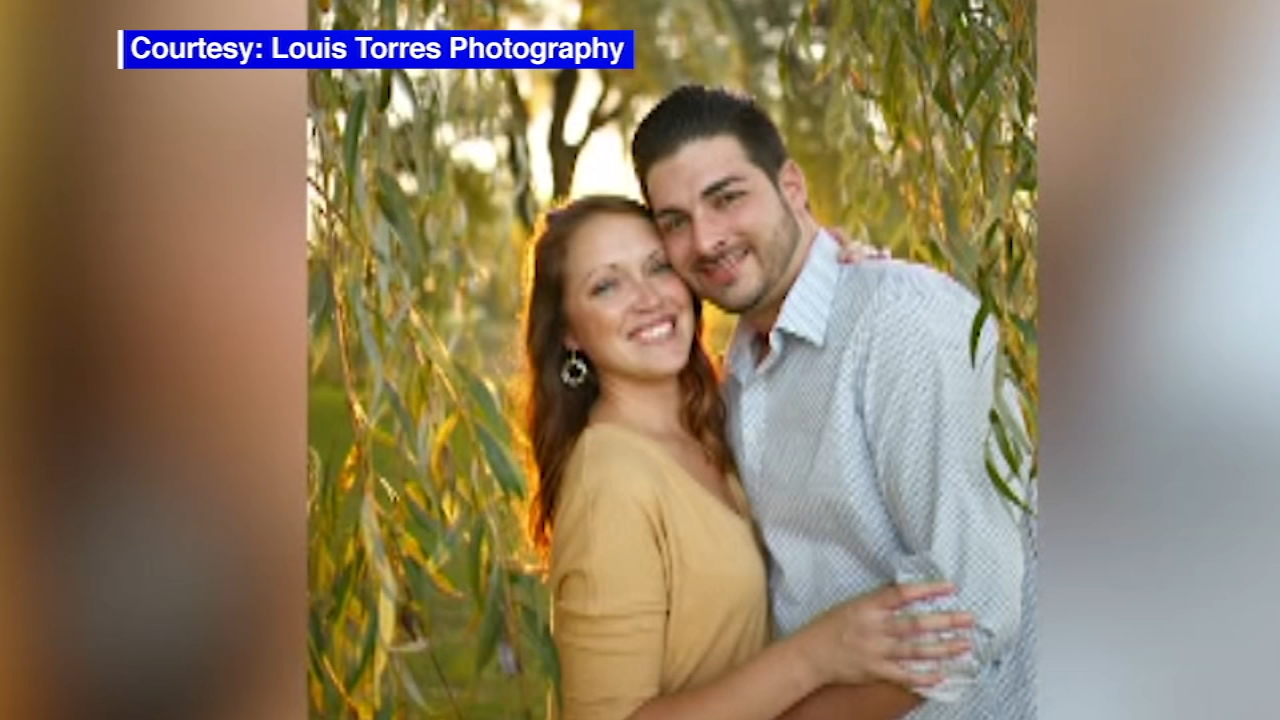 "She was a beautiful, sweet soul; he was too," Abeling said. She said the couple was married at a "beautiful wedding" in June at a venue in upstate New York. "They had everything going for them."
Vertucci was 34, McGowan 30. They met through Abeling's daughter. Vertucci, who grew up in Amsterdam, New York, was an administrative assistant at St. Mary's Healthcare in Amsterdam.
At the news conference Monday, Fiore didn't comment on speed, or whether the occupants of the vehicle had been wearing seat belts.
The National Transportation Safety Board is investigating, said its chairman, Robert Sumwalt.
"This is one of the biggest losses of life that we've seen in a long, long time," he said, the deadliest since February 2009 when Colgan Air Flight 3407 crashed in Buffalo, New York, killing 50 people.
Safety issues on such vehicles have arisen before, most notably after the wreck on Long Island in July 2015 in which four women on a winery tour were killed.
They were in a Lincoln Town Car that had been cut apart and rebuilt in a stretch configuration to accommodate more passengers. The limousine was trying to make a U-turn and was struck by a pickup.
A grand jury found that vehicles converted into stretch limousines often don't have safety measures including side-impact air bags, reinforced rollover protection bars and accessible emergency exits. That grand jury called on New York Gov. Andrew Cuomo to assemble a task force on limousine safety.
Limousines built in factories are already required to meet stringent safety regulations, but when cars are converted into limos, safety features are sometimes removed, leading to gaps in safety protocols, the grand jury wrote.
A vigil is set to be held for the victims on Monday evening.
(The Associated Press contributed to this report.)