Google employees can now return to the office in California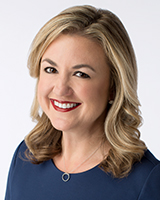 By
Amy Hollyfield

MOUNTAIN VIEW, Calif. (KGO) -- Google is welcoming back employees on a voluntary basis to its California offices on Monday, including the company headquarters in Mountain View.
The tech giant won't require employees to be vaccinated against COVID-19, but unvaccinated employees will have to wear a mask. Those who do not want to wear a mask will have to provide proof of vaccination.
RELATED: Will Delta variant bring new CA restrictions? Newsom says it depends on vaccinations
Most employees are expected to be back in the office by September.
The voluntary return on Monday is a test run before a full return in the fall.
VIDEO: Cal/OSHA board votes to end face mask requirements in the workplace for vaccinated employees
Cal/OSHA regulators decided Thursday to allow fully vaccinated workers to take off their masks while at the workplace, conforming with California's general state guidelines that to