Horses safe after escaping corral in San Francisco's Golden Gate Park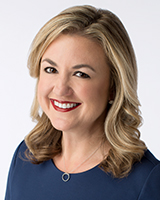 By
Amy Hollyfield

SAN FRANCISCO (KGO) -- Nearly two dozen horses spotted running Wednesday morning in San Francisco's Golden Gate Park have been corralled and are back at Bercut Field.
The wrangler onsite found that 23 horses were out of the Bercut Equitation Field in Golden Gate Park at 5 a.m.
Then, the wrangler immediately began to corral the horses back to Bercut Field, and all of them were back at 7 a.m.
It's unclear at this time how they got out. ABC7 News asked if it was an accident or if someone intentionally let them out, but the wrangler only said the incident is under investigation.
One of their daily visitors got a giggle out of the fact that they made a run for it. Jeff Mate and 1-year-old Everett feed the horses apples every day and were relieved to see they are all back and safe.
The horses are at Bercut Field on a trial basis as rec and park explores the possibility of offering horseback rides to the public.
They arrived in April, and are scheduled to be there until the end of June. It costs $60 for an-hour long ride.
No injuries were reported.
Click here to learn more about the horseback riding program.