Donald Trump promises to ask Congress to pass Kate's Law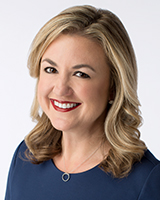 By
Amy Hollyfield

Thursday, September 1, 2016
SAN FRANCISCO (KGO) -- Donald Trump said his first order of business as president would be to ask Congress to pass Kate's Law, named after Kate Steinle.
Steinle was shot and killed while walking on Pier 14 with her father last July. An illegal immigrant is accused in her death. Juan Francisco Lopez-Sanchez had a criminal record, but San Francisco had not turned him over to federal authorities for deportation because of the city's sanctuary city policy.
RELATED: Mexican president contradicts Trump on wall
Trump says federal funding to sanctuary cities needs to be cut off.
"I am also going to ask Congress to pass Kate's Law to ensure that criminal aliens convicted of illegal reentry receive strong, mandatory minimum sentences; strong. And then we get 'em out," said Trump.
RELATED: Kate Steinle's family files federal lawsuit over her death
Kate's Law failed to make it to the Senate floor over the summer, it was struck down, but Trump says he will ask Congress to pass it on his first day in office.
Click here for the latest stories in the Pier 14 shooting.