SAN FRANCISCO (KGO) --
On Friday, the San Francisco city attorney's office did their best in court to discredit the key witness in the Alex Nieto case. Valid or not, Antonio Theodore told ABC7 News he's concerned about his personal safety after coming forward and testifying against the police. It's a story you'll see only on ABC7 News.
RELATED: I-TEAM EXCLUSIVE: 911 call from Alex Nieto shooting in SF
Even though he's used to the spotlight as singer for the San Francisco band Afrolicious, Theodore was not keen on talking to the I-Team when he arrived at federal court.
Besides the four police officers who shot and killed Nieto, he's the only one who saw it happen because he was jogging at Bernal Heights Park that night.
RELATED: I-Team: SF cops testify in Alex Nieto civil trial
On the stand he discounted the officers' story that they told Nieto to put his hands up and he answered, "No, put your hands up" and pointed a weapon at them.
"Nope, that did not happen," said Theodore.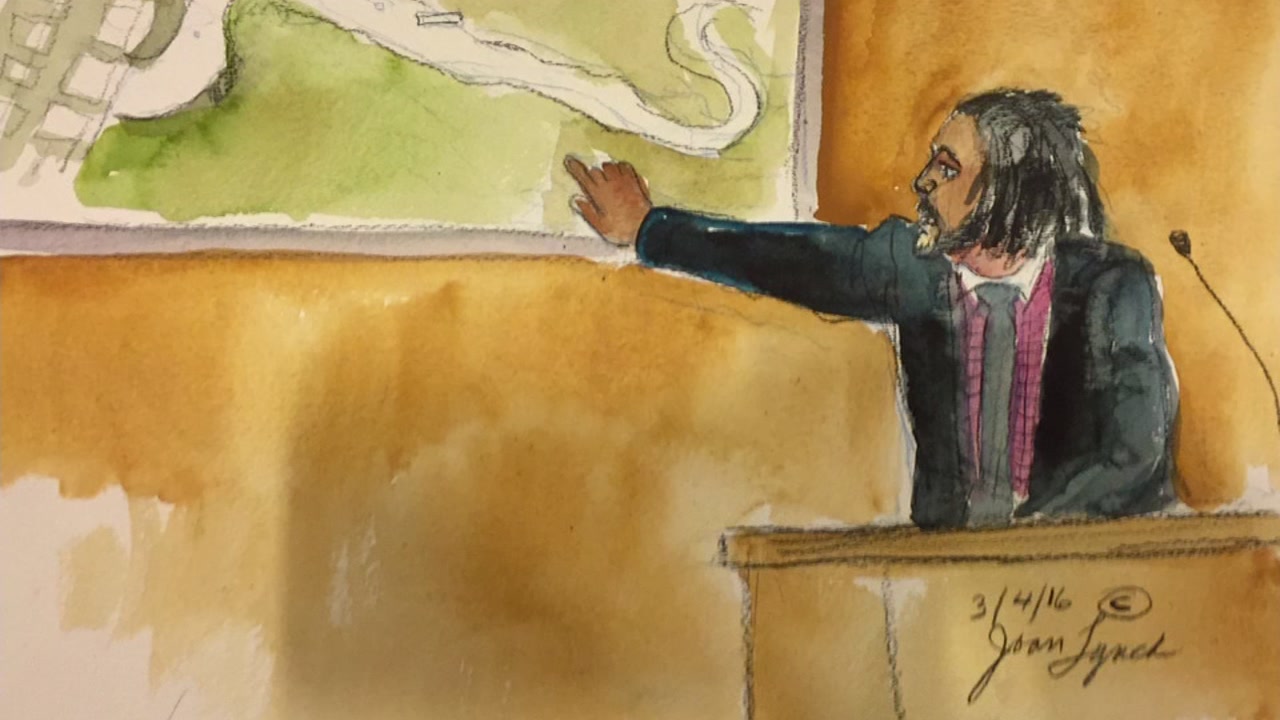 He told me after court that the officers opened fire right after their only command, "stop."
Theodore:
"Immediately after, not long, half of a second or so."
Noyes:
"Where were his hands at the time the police started firing?"
Theodore:
"His hands was (sic) in his pocket."
And one piece of evidence from the medical examiner's report might support that. Dr. Amy Hart testified she found a small piece of bone in Nieto's left jacket pocket, consistent with a gunshot wound to his wrist.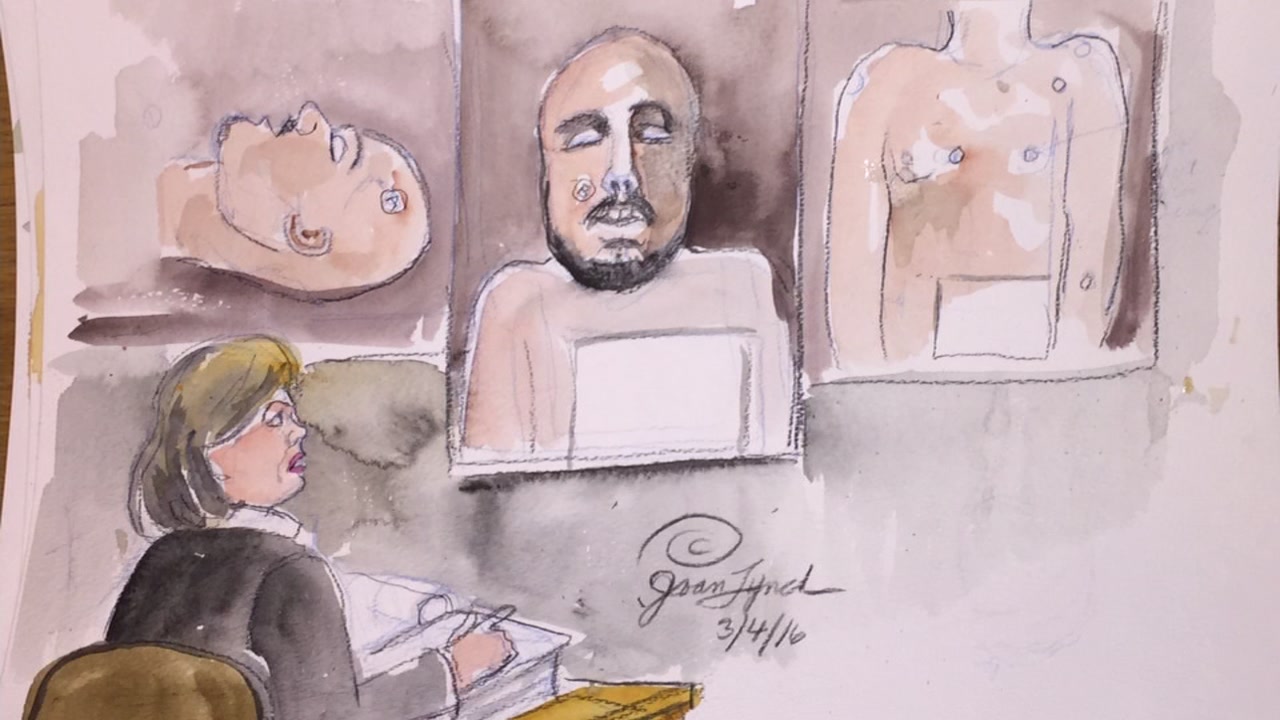 But Deputy City Attorney Margaret Baumgartner attacked Theodore's credibility, asking at one point, "Do you generally have problems with your memory?"
Theodore answered, "Slightly, as I say, I drink a lot. That kind of helps sometimes. I do not remember sometimes."
Noyes:
"And you did mention that sometimes you drink and your memory is not so good. Is your memory clear and firm from that night."
Theodore:
"Yes, my memory is clear and firm from that night."
Noyes:
"You're sure about what you saw?"
Theodore:
"Huh! Don't ask me that a million time, I'm very percent sure, I will die standing, saying what I say."
Another witness testified about seeing Nieto eating a burrito with some type of weapon under his jacket. It turned out to be a Taser.
Robin Bullard testified, "He did not appear to be agitated or dangerous in any way. He was just a guy. I did not find him alarming in any way."
Nieto's parents had to leave the courtroom, when autopsy photos were showing on a big screen.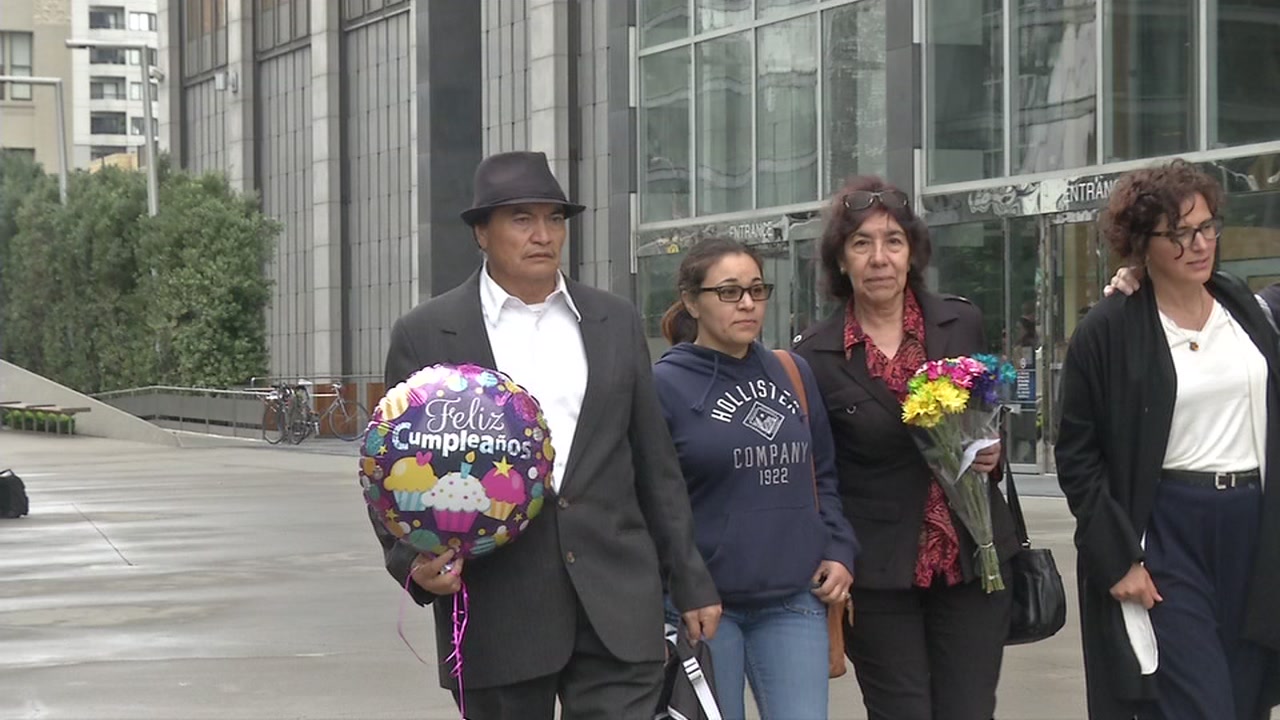 Friday would have been his 30th birthday, and his best friend posted a video to remember.
The judge told the jury that this trial could last through next Friday. We'll keep track of what happens, and get back to you.
Click here to take a look at investigative reports from the ABC7 News I-Team.
One of jurors picked for Alex Nieto trial said, "I think there are different consequences for different ethnic groups." #ABC7Now

— Dan Noyes (@dannoyes) March 1, 2016
First juror to be considered in Alex Nieto trial knows the officers who shot him, through her husband -- an SFPD officer. #ABC7Now

— Dan Noyes (@dannoyes) March 1, 2016