Santa Clara officials, San Francisco 49ers spar over audit results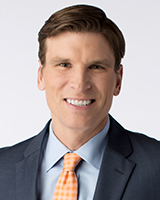 By
Matt Keller

SANTA CLARA, Calif. (KGO) -- Santa Clara's defiant mayor said the San Francisco 49ers owe the city $2 million and a lot of documents no matter what a revised audit reveals.
Santa Clara Mayor Lisa Gillmor said she plans on giving the 49ers 30 days to provide those at their next meeting on Thursday. "And if they don't produce those documents we will resume legal action against them to produce those documents," she said.
RELATED: Public fight between 49ers and Santa Clara escalates
The auditor estimates about $114,000 in net un-reimbursed city staff costs, $894,000 in construction funds used for public safety and operation costs, and more than $718,000 in unpaid parking fees.
RELATED: Santa Clara leaders give 49ers 30 days to show financial documents for non-NFL events
San Francisco 49ers President Al Guido said the auditor's report was riddled with errors. He released a statement saying, "In the end, they wasted over $200,000 in public funds to discover that the city of Santa Clara failed to bill $115,000 in expenses - something which was their responsibility."
That will all be made public at this Thursday's Stadium Authority meeting, which will be open to the public where comments will be accepted.
Click here for more stories and video about the San Francisco 49ers.