OAKLAND, Calif. (KGO) -- The little boy from Santa Rosa who fell 230 feet from a cliff in Bodega Bay returned to UCSF Benioff Children's Hospital Oakland on Friday to visit his doctors. In November 2014, Sebastion Johnson was on an outing with his family when the earth gave way. He and his mother spoke exclusively with ABC7 News.
Sebastion likes to run around and play ball, like any 5-year-old boy. But he's not like every other child. This little boy survived a plunge down a cliff and spent 10 days in a coma.
When asked how he feels, Sebastion told us, "I feel good."
Dr. Erin Simms-Edwards is one of the many physicians at UCSF Benioff Children's Hospital Oakland who treated Sebastion after the accident.
RELATED: Boy who fell off Bodega Bay cliff meets firefighters who saved him
"I had the pleasure of being able to take out his tracheostomy tube, which is an artificial airway from his initial trauma," she said. "And even then, he recovered really beautifully with no complications whatsoever."
Sebastion wears a helmet to protect his fragile and still healing brain and skull. He uses a wheelchair much of the time because he tires after being on his feet for 10 or 15 minutes, but his long-term outlook is good.
"I have typical dreams for my boy, if not more than typical dreams," said his mother, Jamie Guglielmino. "I think that he was rescued for a greater purpose."
RELATED: Boy suffers broken bones in fall off Bodega Bay cliff
The 5-year-old recently returned to Bodega Bay to meet the firefighters who saved him.
Sebastion:
"I was in the big fire truck and I was in the front seat."
Laura:
"What did you think about those firefighters?"
Sebastion:
"They are awesome."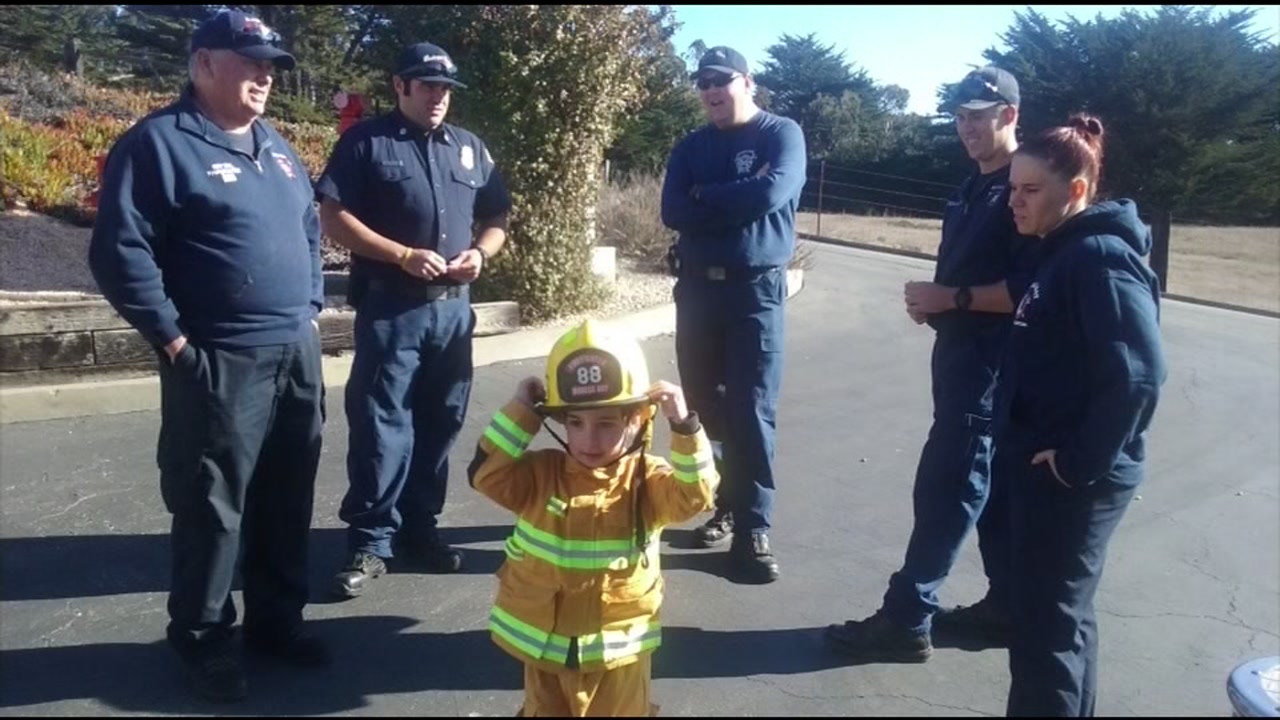 And though Sebastion still has years of recovery ahead of him, he's alive and he's well; something almost unimaginable on that terrible day when he fell.