Hazmat situation in San Jose after patient flown in on medical helicopter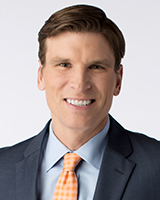 By
Matt Keller

SAN JOSE, Calif. (KGO) -- A hazmat situation at Santa Clara Valley Medical Center forced ambulances to be diverted for about an hour overnight while several medical workers, a patient, a helipad and helicopter were decontaminated.
This all started in Hollister. Firefighters say they were called to a Georgia Chiala Farms production facility, late Tuesday night. A worker had chemicals splashed on him. He was decontaminated there and put on a medical helicopter to San Jose. But during the flight some crew members reported having respiratory issues and itchy faces while treating the patient. When they landed they became patients as well.
Valley Medical Center started their decontamination protocol and called San Jose Fire to help out. Two flight crew members from the medical helicopter and two emergency department staff were being decontaminated in a parking lot.
Firefighters didn't know the exact chemicals the original patient was exposed to but narrowed it down to two acids and two bases that could have mixed together.
San Jose Fire Captain Brad Cloutier said, "We were able to determine that it was just stuff that needed to be decontaminated with soap and water and we were able to do that with the assistance of Valley Medical Center personnel and get their
patient cleaned up or get their personnel cleaned up."
Valley Medical Center says the four medical workers were decontaminated, evaluated by emergency department doctors and appeared to be okay. They will continue to be monitored.
"Decontamination is one of those things that we regularly train our emergency department staff on and they're well prepared to handle these kinds of situations," said Santa Clara Valley Medical Center Spokesperson Joy Alexiou.
There is no word yet on the original patient's condition.