Burglars steal $24,000 in goods from Apple Store in Corte Madera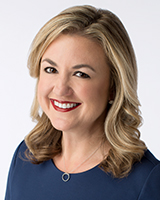 By
Amy Hollyfield

CORTE MADERA, Calif. (KGO) -- $24,000 worth of computers, iPads and iPhones were stolen from an Apple Store in Corte Madera, police said.
The same store was robbed just months ago. The store is part of The Village at Corte Madera mall east of Highway 101.
RELATED: Apple store thefts caught on video in Bay Area
Shortly after 8 p.m., which is closing time for the store, five burglars in their late teens or early 20s entered the store and grabbed 17 iPhones, three iPads and two computers.
They were last seen by a security officer who them running toward the back of Macy's, but not could not tell if they entered a vehicle.
RELATED: Oakland police search for burglar who shot resident
There was a lost a burglary at the Apple Store on Nov. 25, 2016 when a group of burglars stole $35,000 to $40,000 in equipment.
Anyone with information can call the Central Marin Police Authority at (415) 927-5150.
Click here for more stories about Apple.