San Jose fire station closed due to mold problem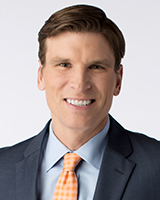 By
Matt Keller

Tuesday, December 23, 2014
SAN JOSE (KGO) -- Firefighters in San Jose from Fire Station 16 are patrolling the streets, instead of remaining in their firehouse because of a potentially dangerous mold problem. It's likely this fire station could be out of commission for a long time.
Before walking through the doors leading to the TV room at San Jose Fire Department's Station 16 on South King Road, ABC7 News was warned it was considered a hot zone because of mold. Inside, more plastic sheeting around the kitchen area, cleaning supplies on the counter and red tape saying 'Do Not Enter.'
The mold problem was discovered about nine months ago and a firefighter spokesman believes the recent rain may have caused it to spread into the living spaces. Command staff determined yesterday it might be unhealthy for the 24 firefighters who use Station 16 to be inside and closed it down for further inspection.
"Station 16 is one of our oldest stations, one of our busiest areas in the heart of East San Jose, and so we're cognizant that there's a high call volume there. So I know our senior staff is diligently coming up with a plan," said San Jose Fire Department Capt. Mike Van Elgort.
The San Jose Fire Department says it is having crews patrol Station 16's district during the peak hours, so firefighters can quickly respond to medical and fire emergencies. Nearby fire stations will also help with coverage.
Department officials say nothing has been decided about long term plans as more work needs to be done to determine the extent of the mold problem. But one fire captain who did not want to be identified told me Station 16 will likely be closed for 6-to-8 months while the Public Works Department does renovations.
"Our job's dangerous enough. And it feels good from my perspective to look out for my crews safety and try to balance our crews safety and the safety of the citizens at the same time," said San Jose Fire Department Capt. Mike Van Elgort.
A spokesman said it's likely temporary housing would be brought in to make sure the firefighters are able to respond quickly to nearby emergencies.