SAN FRANCISCO (KGO) -- Some San Francisco Supervisors are referring to Super Bowl 50 as the "worst deal ever" after seeing an economic analysis released Friday. It reveals extra services will cost the city around $5 million.
Santa Clara has an agreement with the Super Bowl Host Committee whereby all of that city's costs will be reimbursed. San Francisco does not. The mayor's office says it's not necessary.
VIDEO: Super Bowl events will impact San Francisco for nearly three weeks
San Francisco's already popular restaurants, hotels and bars are expected to be even busier during Super Bowl 50. The city is hosting nine days of free concerts and parties.
"All of these require extra police protection, extra garbage pickup, extra street cleaning," SF Board of Supervisors Aaron Peskin said.
A new economic analysis suggests those extra services could cost close to $5 million.
"I think what is most troubling about all of this is, is that nobody was negotiating on behalf of the city and county of San Francisco from the get go," Supervisor Jane Kim.
That is why San Francisco Supervisors Kim and Peskin want the Host Committee to strike a similar agreement with San Francisco as it did with Santa Clara.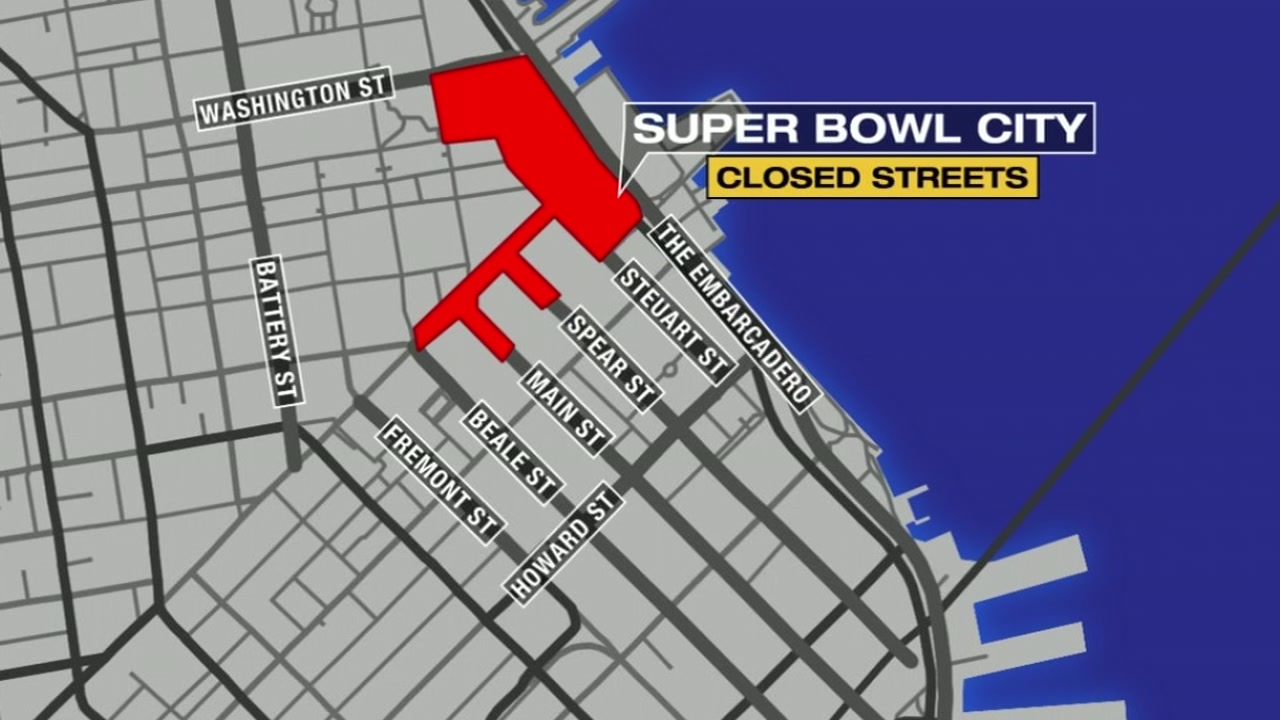 "They've raised $50 million, why not pay the city back for the services that we provide, just like they're doing with Santa Clara?" Kim questioned.
"It won't be necessary," Mayor Lee's Spokesperson Christine Falvey said. "We are very confident that the revenue generated from all the tourism activity coming to San Francisco because of the Super Bowl, that we'll be able to pay for those city services."
WATCH VIDEO: SF to crack down on mobile food vendors for Super Bowl
In an emailed statement, the Host Committee said, "The city will absorb the cost of expanded city services... as it would for any large public event, such as Chinese New Year, Pride or Fleet Week."
The Host Committee previously said if the city's costs rise above $4 million, it will reimburse San Francisco $500,000.
Click here for full coverage of Super Bowl 50.