2 dead, 2 hospitalized after vehicle crashed into tree in San Jose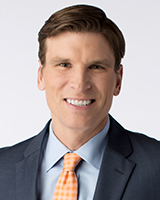 By
Matt Keller

SAN JOSE, Calif. (KGO) -- Officials said two people died and two others were injured after a vehicle crashed into a tree early Friday morning on Communications Hill in San Jose.
Police said a Honda Accord was traveling eastbound on Casselino Drive when the driver lost control of the vehicle and struck a tree and continued a few yards where it came to rest. Police added that an adult male passenger was transported to a local hospital with non-life threatening injuries, along with a female passenger who was transported to a local hospital with life-threatening injuries. Two dogs were in the vehicle and one was pronounced deceased at the scene.
The devastating crash left the engine of the vehicles in the middle of the street. The car was seen to the right of it, just over a hill.
Neighbors on Casselino Drive near Manuel Street say they heard a loud crash and when they went outside there was a lot of smoke on the street.
Expect Casselino Drive to be closed for a while Friday morning between Manuel Street and Communications Hill Boulevard.
Police say alcohol and marijuana are suspected to be factors in this crash.
The identities of the victims will not be released until their families are notified.
This is San Jose's 13th fatal collision and 13th and 14th victims of 2018.