WASHINGTON (KGO) -- There's history in the making in Washington D.C., where Pope Francis is spending the evening as he begins a six day historic visit to the United States. A large crowd gave him a rousing welcome as his plane touched down at Joint Base Andrews.
READ MORE: Pope Francis in U.S. for historic visit
President Barack Obama, First Lady Michelle, and their two daughters greeted Pope Francis after his plane touched down from Cuba. Presidents usually make important visitors come to the White House, but this is a rare visit. Pope Francis is only the third pope to visit Washington.
After this city, Pope Francis will move onto New York and Philadelphia. In each place, hundreds of thousands of people are expected to crowd the streets, hoping to catch a glimpse of the man known as the people's pope.
In his final mass inside Cuba's holiest shrine, the pope called for a new revolution of tenderness, joy, and compassion.
Then he boarded his plane for the U.S. While onboard he
tweeted
, "Thank you to the Cuban people! Thank you from my heart."
In the U.S., millions were anticipating his arrival. All around Washington, the banners are hung, the grounds groomed, and the stages set. Store shelves are stocked with t-shirts, bobbleheads, and all things pope.
Safety is a top priority. Local officers will be deployed to protect a pope known for wading into crowds.
PHOTOS: Pope Francis makes historic trip to Cuba
The Secret Service has been preparing for months with drills. While they say there is no credible threat tied to the pope's visit, they note that they won't be taking any chances.
"It's all hands on deck," said Secret Service Director Joseph Clancy.
At the capitol, preps are being made for the pope's joint address to Congress; a first for any pope. Security around the capitol is very tight. So many streets are being closed, that many government workers are being told to work from home.
The pope will speak to Congress on Thursday. And on Wednesday, he will canonize a California saint on Wednesday -- Junipero Serra, founder of the California missions.
In 1987, ABC7 News interviewed Sister Mary Boniface Dyrda, a Franciscan nun in St. Louis, Missouri. Her sudden recovery from a mysterious disease in 1959 was certified by the Vatican as the miracle required to elevate Serra toward sainthood. She told us she prayed to Father Serra at the suggestion of the church's Franciscan Chaplin.
"You're praying, he said, you're praying to all kinds of saints, why don't you start praying to somebody else," she said. "They don't need the prayers, they are up there in heaven already, but just praying to Padre Serra. He's a Franciscan, he's a venerable, maybe we can get him beatified in some way."
Sister Bonafice died in 2000. Pope Francis waived the required second miracle to canonize Junipera Serra, calling his missionary work a miracle in itself.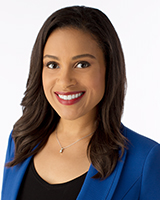 ABC7 News Anchor
Ama Daetz
is in Washington D.C. for the pope's
canonization of Father Junipero Serra
from California. Watch Ama's live coverage starting on Tuesday, September 22, 2015, and join her as ABC7 News follows
Pope Francis on this historic trip
. Get her latest updates from
Twitter
and
Facebook
.
Click here for full coverage on Pope Francis in the U.S.