SFPD seek hit-and-run driver in Castro crash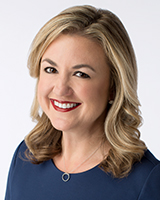 By
Amy Hollyfield

SAN FRANCISCO (KGO) -- San Francisco police are searching for the driver of a Mercedes that smashed into Cliff's Variety store on Castro Street.
A witness said the driver appeared to be dazed and the car was not going fast when the accident happened. The driver is described as having a shaved head and was wearing a white t-shirt that has blood on it.
The outside of the business was damaged in the crash, but no one was seriously injured.
Cliff's Variety has been in business since 1936 and the store on Castro Street has been open since 1971.