Minority groups speak out about San Jose police body cameras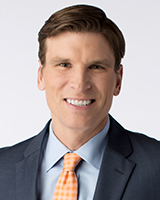 By
Matt Keller

SAN JOSE, Calif. (KGO) -- San Jose police are getting body cameras this summer, but not without facing a fight. Some people say the program doesn't mean much if officers decide when and what the cameras record.
San Jose police say their body worn camera program is a work in progress, but some people in the community want to make sure they're a part of the conversation.
Thursday night, minority groups met with police to express their concerns with the policy which allows officers to manually turn the cameras on and off, in certain circumstances. Even though the police chief promises officers will follow the rules and guidelines, some community members say they simply don't trust police.
"The main thing is, like, when is it being turned on and when is it being turned off. Is it being turned on when the police officers feel like it or just a limited time," said Cesar Juarez, immigration advocate.
"Our policy will dictate when officers must turn them on or not. And if officers aren't doing what our policy states they should be doing, then we'll deal with that. I would ask that the community trust us, we will make sure we will hold our officers accountable," said San Jose Police Chief Eddie Garcia.
All San Jose police officers will wear the body cameras starting in July. The community groups are hoping to be part of the policy conversation after the cameras have been in use for at least six months.