Mother in AMBER Alert arrested for homicide of kids' dad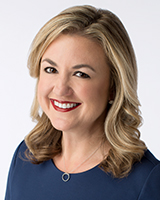 By
Amy Hollyfield

SAN PABLO, Calif. (KGO) -- A mother and her male companion have been arrested for suspicion of homicide after the father of her children was fatally shot in San Pablo. The incident triggered an AMBER Alert that was cancelled after her three kids were found safe overnight at a home in Richmond.
The mother has been identified as Alicia Ortez, 35. Neighbors identified the father as Oscar Anguiano.
"The father had custody of the children. I haven't seen any court documentation on it, but that is who they were living with," said San Pablo Police Cmdr. Jeff Palmieri.
Anguiano and the kids moved into the neighborhood a few months ago and the father was described as a friendly man devoted to his children.
"He seemed like a really nice dad. He was always with his kids playing, bringing them food. He was always nice," neighbor Cristian Sotelo said.
Police say they're not aware of any criminal history of violence between the mother and father. Neighbors don't know either, but Angelica Ruiz says that during a play date, Anguiano's daughter mentioned that visits with her mom were limited.
Police say they're still doing interviews, so they aren't releasing the name of the man accused of murder. Authorities haven't charged the pair with kidnapping the kids, but aren't ruling it out.
"There will probably be additional charges but at this point we are looking just at the homicide itself and bringing the children to a safe place," said Palmieri.
Police said they believe all the suspects are in custody and the public is safe.