SANTA CLARA COUNTY, Calif. (KGO) -- When deputies at a Bay Area jail released an Alzheimer's patient on his own, despite warnings about his condition, it cost an innocent man his life.
Confused and disoriented, the 65-year-old man wandered for hours and for several miles before being hit and killed by a car on I-880.
ABC7 News I-Team
Reporter Dan Noyes' exclusive investigation of this case began with a tip from high-level sources inside the Santa Clara County Sheriff's Office. The story raises questions about problems at the jail, and the family of Vladimir Matyssik agreed to share their unnecessary and unimaginable heartbreak.
Kristina Matyssik was wrapping up her first semester of college in Southern California when her mother called with terrible news.
"She said my dad was no longer with us and I just didn't question it, I just grieved," Kristina said.
Kristina's mother didn't want to share the disturbing details of how her father died, so the young freshman thought he had simply succumbed to the Alzheimer's he had been battling for 10 years. But an ABC7 I-Team investigation reveals what really happened to Vladimir Matyssik the day he died.
Inside sources say it comes down to poor decisions by jail deputies and poor management by the Santa Clara County Sheriff.
On April 6, 2015, Matyssik wandered into the Jewish Community Center in Los Gatos and the police were called. He was issued a citation for trespassing. Noyes has obtained a copy of the officer's report on the incident.
The officer wrote, "Matyssik did not seem to understand and told me that he was Jewish so he could go there."
Prosecutors filed a misdemeanor complaint against Matyssik and requested he remain in jail writing, "Due to the defendant's incoherent condition, he may not comprehend any conditions of release."
Matyssik was detained and kept in the main jail's psychiatric ward.
His friend, Mike Pavlov, says it was the Alzheimer's that caused the behavior that landed Matyssik in jail.
"Gradually, he was losing the memory basically," Pavlov said.
Pavlov was in court on Nov. 5 when a judge threw out the trespass charge "in the interest of justice". The judge ordered Matyssik released and his friend went next door to the Main Jail in San Jose to bring him home.
"I swear, I can swear, I was saying those words, 'Don't release him on his own. I'm going to pick him up,'" Pavlov recalled.
But Pavlov says he couldn't get any cooperation or information from the deputies at the jail. He says he waited at the jail for hours, waiting for his friend Matyssik to be released.
He went to get some food and returned to the jail at 9 p.m. That's when he got some shocking news.
"The officer at the window says, 'Oh, he has been released.' My first question was, 'When and how? Nobody [called] me,'" Pavlov said.
Pavlov said he began driving around the neighborhood searching for his friend but he couldn't find him.
Now the Santa Clara County Sheriff's Office says despite what Pavlov was told by that front desk deputy, Matyssik had not been released. In fact, he was held overnight and released the next morning.
Matyssik was allowed to leave the jail all alone without any family members and without his friend Pavlov who had come to pick him up.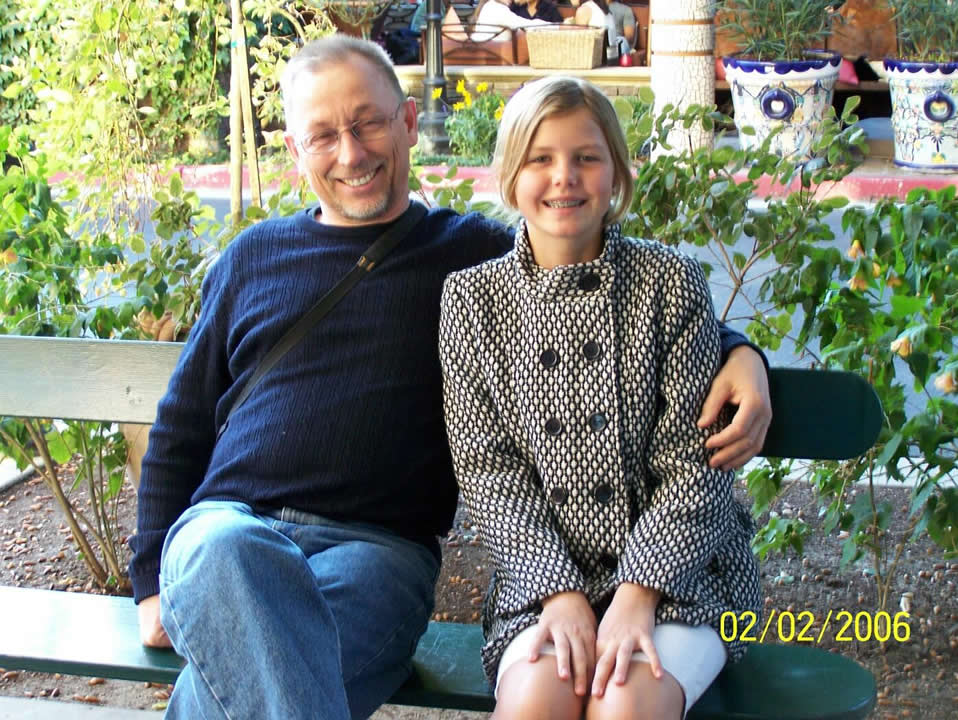 Kristina says she cannot understand how it happened that way when authorities knew her father was not coherent.
"I just keep thinking how my dad felt, how terrified he must have been just leaving the jail," Kristina told Noyes.
Her father wandered the streets. Ten hours and eight miles later, he walked onto Interstate 880 south of Dixon Landing Road. Noyes obtained recordings of the 911 calls.
"There's a man on the 880 freeway," a female caller tells emergency operators.
Another driver called for help. "He's like in between the cars," she said.
Before police could arrive, a car hit Matyssik. That driver called 911 immediately and you can hear the agony in her voice. She said, "I was on the freeway and someone just ran -- just jumped right in front of my car."
You can hear the driver who hit Matyssik sobbing as the dispatcher, trying to get more information says, "Hello?"
Christine Ferry served as the director of the mental health unit at the Santa Clara County Jails for 18 years.
"This didn't need to happen," she said.
She told Noyes the front desk deputy made a serious mistake turning away Matyssik's friend who came to pick him up.
Ferry says the custody staff -- those responsible for the well-being of detainees -- has deteriorated since Santa Clara County Sheriff Laurie Smith took over the jails five years ago. She doesn't hesitate to describe what has happened.
"There's some who are just mean, they're mean, and you know that comes from the top, compassion can be taught. The sheriff sets the tone, the sheriff makes things happen," Ferry said.
Smith issued a written statement that says the release of Matyssik "followed established procedures."
The Sheriff declined to be interviewed because Kristina has filed a claim against the county-the first step towards a lawsuit.
The family's claim alleges, "The Sheriff/Jail negligently discharged Vladimir Matyssik," and that led to his "wrongful death".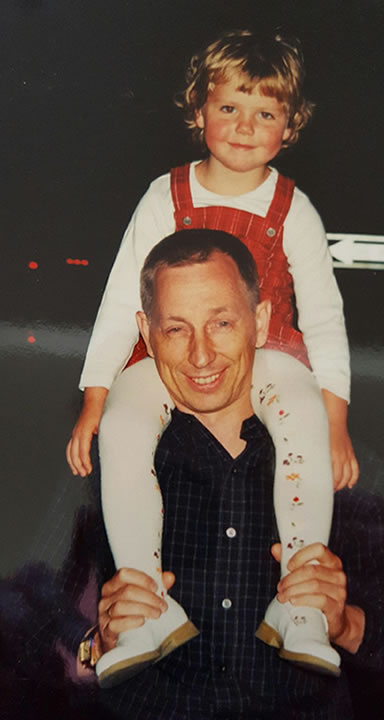 But no amount of money can replace the years Kristina will miss with her father.
Noyes asked her, "What do you miss about your dad?"
"[I'm] just trying not to cry... his laughter, his humor. I was definitely a daddy's girl when I was younger and he was definitely my best friend," Kristina said.
The death of Matyssik was a horrible ordeal for his family and for all those people who saw what happened on I-880-including a 25-year-old woman from Sunnyvale. She was the driver who accidentally struck and killed Matyssik.
Here is the complete statement from the Santa Clara County Sheriff's Office: "Mr. Matyssik was released the morning of November 6, 2015 at 7:40 am from the Santa Clara County Main Jail. His release followed established procedures. Unfortunately, we learned that over 10 hours after his release, Mr. Matyssik was killed in a pedestrian accident. Mr. Matyssik's family has filed a claim with the county and as such we are prohibited from discussing any additional facts about this matter."
Click here for more investigative reports by Dan Noyes and the I-Team.