Good vibrations: North Bay craft distiller thinks music could make better whiskey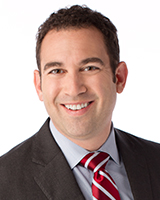 By
Jonathan Bloom

SEBASTOPOL, Calif. (KGO) -- We all know music is powerful-- but is it strong enough to change how something tastes. One local maker of craft whiskey thinks the answer is yes.
Spirit Works Distillery in Sebastopol has been experimenting with using music to change the taste and feel of their whiskeys.
Watch the video in the player above to find out if music helps as Jonathan Bloom takes a blind taste test of the spirits infused with sound.
Click here for more stories, photos, and video on Whiskey.